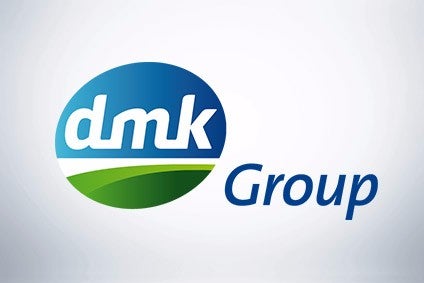 DMK Group, Germany's largest dairy cooperative, said its second production facility in Russia will be open for business in the early part of next year following a "slight" delay caused by restrictions imposed by the government to contain the spread of coronavirus.
The new cheese plant in the town of Bobrov, located in the Bobrovsky District of central Voronezh Oblast, will be ready for commercial production in April and will enable DMK to increase processing of milk to 600 tons a day from 20 tons, Michael Feller, the chief operating officer for the co-op's international division, said in a statement provided to just-food.
Feller explained that DMK first acquired an existing cheese production facility in the same town of Bobrov a "few years ago" after Russia closed its doors to cheese imports from Western Europe. But the company decided to build a second plant after production reached capacity over the past three years.
He added that DMK has invested between EUR18m (US$21.5m) and EUR20m in the Bobrov facilities, which manufacture cheese varieties such as Gouda, Tilsit, Goya and Maasdam.
Feller declined to provide any further information on customers it supplies to or the revenues generated from the Russian operation.
"Russia is highly profitable and we can expand," he said.
DMK generated a turnover last year of EUR5.8bn, and delivered EUR24.5m in profits. The company is present in the retail and foodservice channels for branded products, such as Osterland and Oldenburger, as well as private label.
Along with cheese and dairy, the co-op's portfolio also consists of baby food and ice cream, the latter being an area of recent expansion.
Earlier this year, DMK agreed a licensing deal with German confectioner Katjes Fassin, and formed another with local yogurt maker Ehrmann.