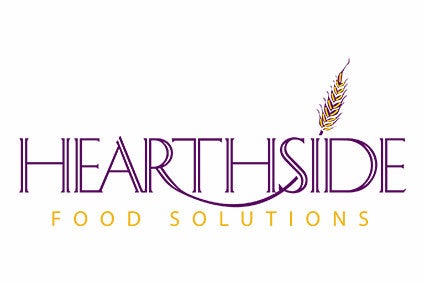 US-based snacks producer Hearthside Food Solutions may be put up for sale by owners Goldman Sachs and Vestar Capital Partners for a price tag of as much as US$2.5bn.
Goldman Sachs' private-equity arm and Vestar Capital are exploring a potential sale, Bloomberg reported sources familiar with the matter as saying, asking not to be identified because the details have not been made public. No final decision has been made and the firms may choose not to proceed, the sources said.
Bloomberg said a representative for Vestar declined to comment, while an external spokesperson for Hearthside said "there was no change pending and he had no further information". A representative for Goldman Sachs did not immediately respond to a request from the news agency for comment.
Illinois-based food contract manufacturer Hearthside was founded in 2009. The firm makes snacks under companies' own brand names, including granola bars, cookies, crackers and pretzels.
While Hearthside's operations are mainly centred in the US, where it has 21 production plants, it also has three facilities in Europe.
Private-equity investors Goldman and Vestar acquired Hearthside in 2014 from Wind Point Partners for an undisclosed sum and hold an equal share in the company.
Since that purchase, Hearthside has made a couple of acquisitions. It bought Nashville, Tennessee-based rival contract manufacturer Standard Functional Foods in October last year. The financial terms and details of that deal were not revealed.
And in 2016, Hearthside purchased Oak State Products, another contract food maker of cookies bars and baked goods located in Wenona, Illinois, for an undisclosed amount.