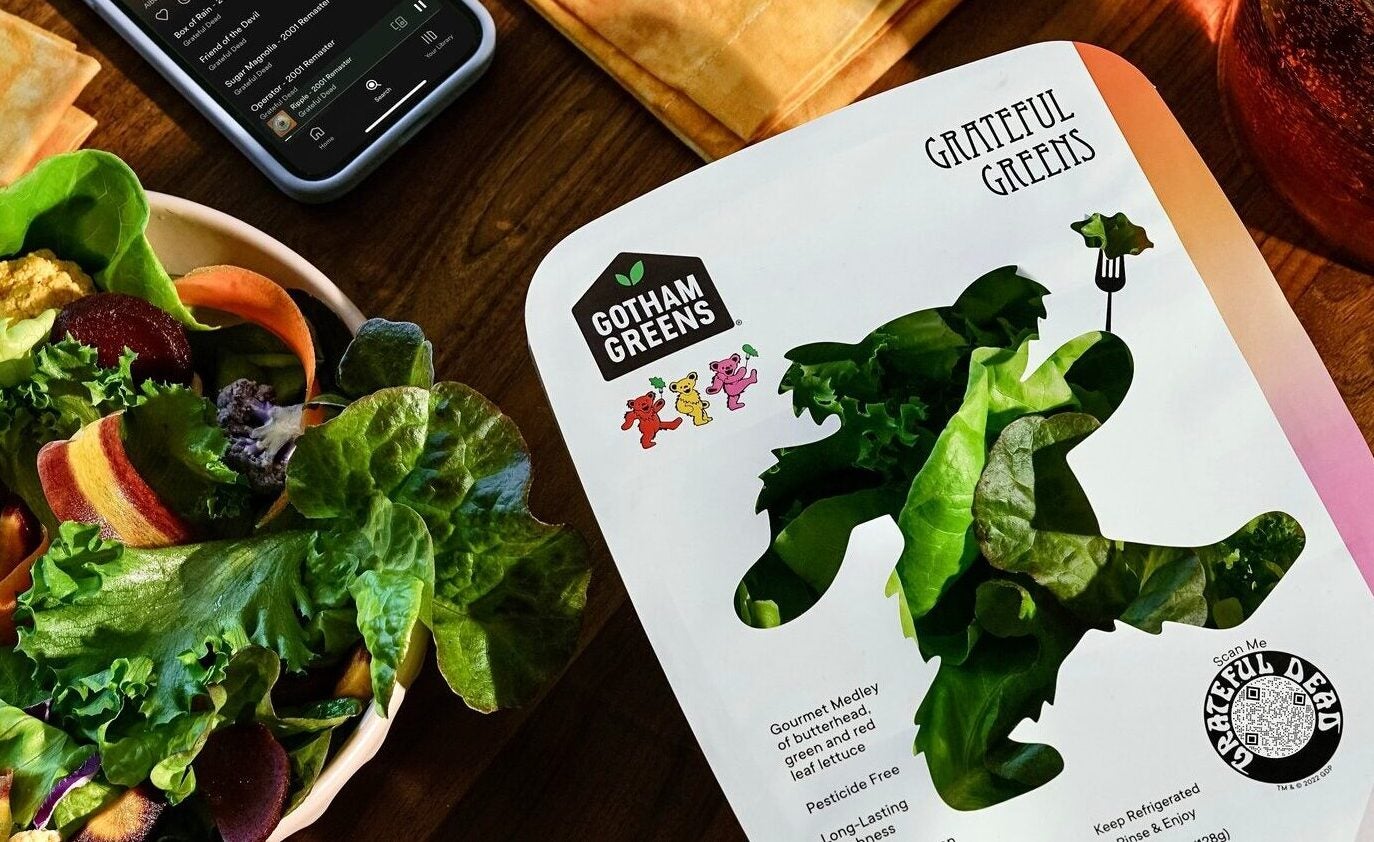 Gotham Greens has made its first acquisition and secured new funding to expand its US network of high-tech, hydroponic greenhouses.
The New York-headquartered business, which grows leafy greens and herbs in a controlled indoor environment, has won US$310m in a Series E round led by a sustainability fund run by the Bank of Montreal (BMO) in Canada.
Simultaneously, Gotham Greens has bagged its first acquisition since the company's founding in 2009, buying FresH2O Growers in Virginia.
Gotham Greens said the financing is its largest to date, with the BMO Impact Investment Fund joined by funds managed by Ares Management in Los Angeles, both new investors through debt and equity. Since its inception, the company has now secured $440m, including $87m via a Series D in 2020.
By 2023, Gotham Greens said it will operate 13 greenhouses across the US, totalling around 1.8m square feet. It runs farms in New York, Rhode Island, Maryland, Illinois, Colorado and California.
Others are under construction in Seagoville, Texas; Monroe, Georgia; and Windsor in Colorado. The cash will also be used to fund the expansion of existing greenhouses in Chicago and in Providence, Rhode Island.
Viraj Puri, the co-founder and CEO of Gotham Greens, said: "With increasing climate and supply chain-related issues facing our food system, it's more important than ever to bring innovative farming solutions that grow high-quality produce while using fewer precious natural resources. Gotham Greens is growing fast, and we look forward to bringing our brand to new markets in the coming months."
Further acquisitions are also on the cards with the new financing in hand. Gotham Greens, which also produces salad dressings, dips and cooking sauces, said it "recently" snapped up FresH2O Growers in Stevensburg. FresH2O operates 540,000 square-foot of hydroponic greenhouses growing varieties of lettuce.
FresH2O owner Joe Van Wingerden added: "We are proud to pass the torch of the greenhouse facility and business to Gotham Greens, our trusted friends and industry partners. Gotham Greens and FresH2O shared a desire to advance greenhouse agriculture and to bring more fresh, local and sustainably grown produce to consumers across the country."
Colorado-based investment firm Manna Tree Partners and The Silverman Group, a private-equity house in New Jersey, were returning investors in the Series E. They were joined by new contributors Commonfund, RockCreek and Kimco Realty.
Gotham Greens supplies US retailers Whole Foods Market, Kroger, Albertsons, Sprouts Farmers Market, The Fresh Market, AmazonFresh and FreshDirect. It also serves the foodservice channel.
Marc Khouzami, a managing director of the BMO Impact Investment Fund, said: "BMO IIF is excited to be partnering with Gotham Greens on the next stage of the company's growth, as they continue to expand their market share and solidify their position as a leading indoor-farming operator."