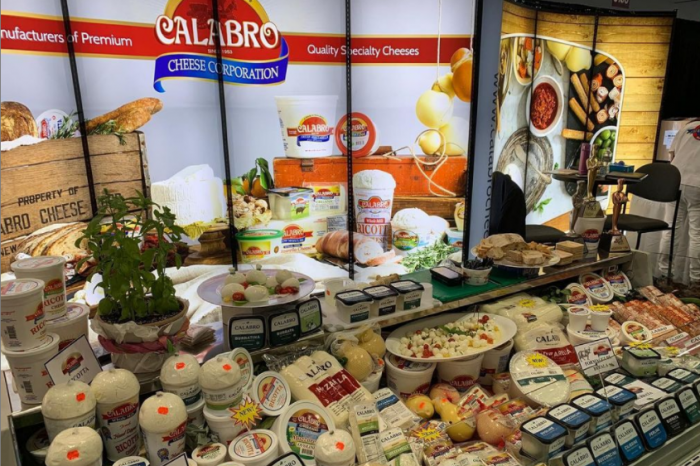 Granarolo, the Italy-based food group, is to enter the US market after snapping up local cheese producer and distributor Calabro Cheese Corp.
Financial details were not disclosed. Connecticut-based Calabro Cheese Corp. markets cheese including ricotta, mozzarella and burrata. The company has a production plant in East Haven and sells into New York, New Jersey and New England, as well as the "southern and western areas of the United States", Granarolo said in a statement.
Family-owned Calabro Cheese Corp. generated a turnover of "approximately US$25m" in 2020, "a result in line with previous years, despite the effects of Covid-19", its new owner added. Last year, Granarolo generated revenue of EUR1.28bn (US$1.49bn), down 3% on a year earlier. The company said the pandemic weighed on sales normally made in smaller retailers and in foodservice.
The deal marks Granarolo's entry into the US market. In 2020, a third of the group's sales were made overseas. The company is looking to make more acquisitions outside Italy.
Granarolo said it had been looking to enter the US but moves to buy a local business had been hit by the pandemic.
"The consolidation of Granarolo in the United States is an important step in the group's growth policy abroad," chairman Gianpiero Calzolari said.
"The project is to replicate the positive performances achieved in other markets, such as France, where we have grown significantly, reaching a volume share of 18.5% of the total Italian dairy [category]."
Calabro Cheese Corp. was set up in 1953. President Frank Angeloni described Granarolo as "a serious Italian company with a long and historic tradition in the dairy sector both in Europe and outside the European context".
He added: "We are convinced that the synergistic work of the two teams can help grow the business in the United States. Granarolo has a large portfolio of high-quality DOP products manufactured in Italy that will complement the range of fresh Calabro cheeses in the United States."
Last week, Granarolo announced the acquisition of Italy-based gorgonzola supplier Mario Costa.