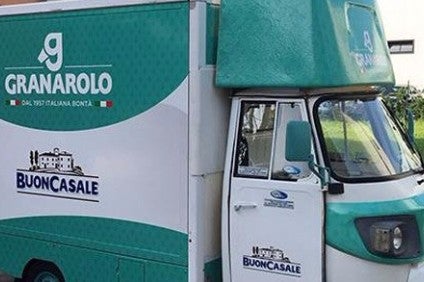 Italian dairy firm Granarolo has upped its stake in local cheese venture Mulino Formaggi to take full ownership of the business.
Granarolo previously held a 40% stake in Mulino Formaggi but has now bought the 60% of the business owned by Mulino Alimentare for an undisclosed sum.
Parma-based Mulino Formaggi was established by Mulino Alimentare – headed by entrepreneur Claudio Guidetti – and Granarolo-owned Gennari Italia in 2018. It specialises in the packaging and marketing of Italian hard cheeses, most notably the locally produced Parmigiano Reggiano.
Granarolo suggested the deal will allow it to increase the production of hard cheese from the Parma production site.
Its chairman, Gianpiero Calzolari, said: "We are continuing the consolidation path traced last year with [local cheesemaker] Venchiaredo. The Mulino Formaggi operation has already produced important results and synergies."
He said the deal fits in with Granarolo's "industrial plan" which includes "a focus on milk and derivatives in the name of sustainability, greater production efficiency and greater specialisation of the plants".
Calzolari added: "The acquisition will allow us to go abroad with products in demand, especially in highly recognisable international markets."
Earlier this week, Granarolo general manager Filippo Marchi told just-food the company had dairy businesses on its radar to potentially acquire at home and overseas after a year when Covid-19 hit sales but profits rose.