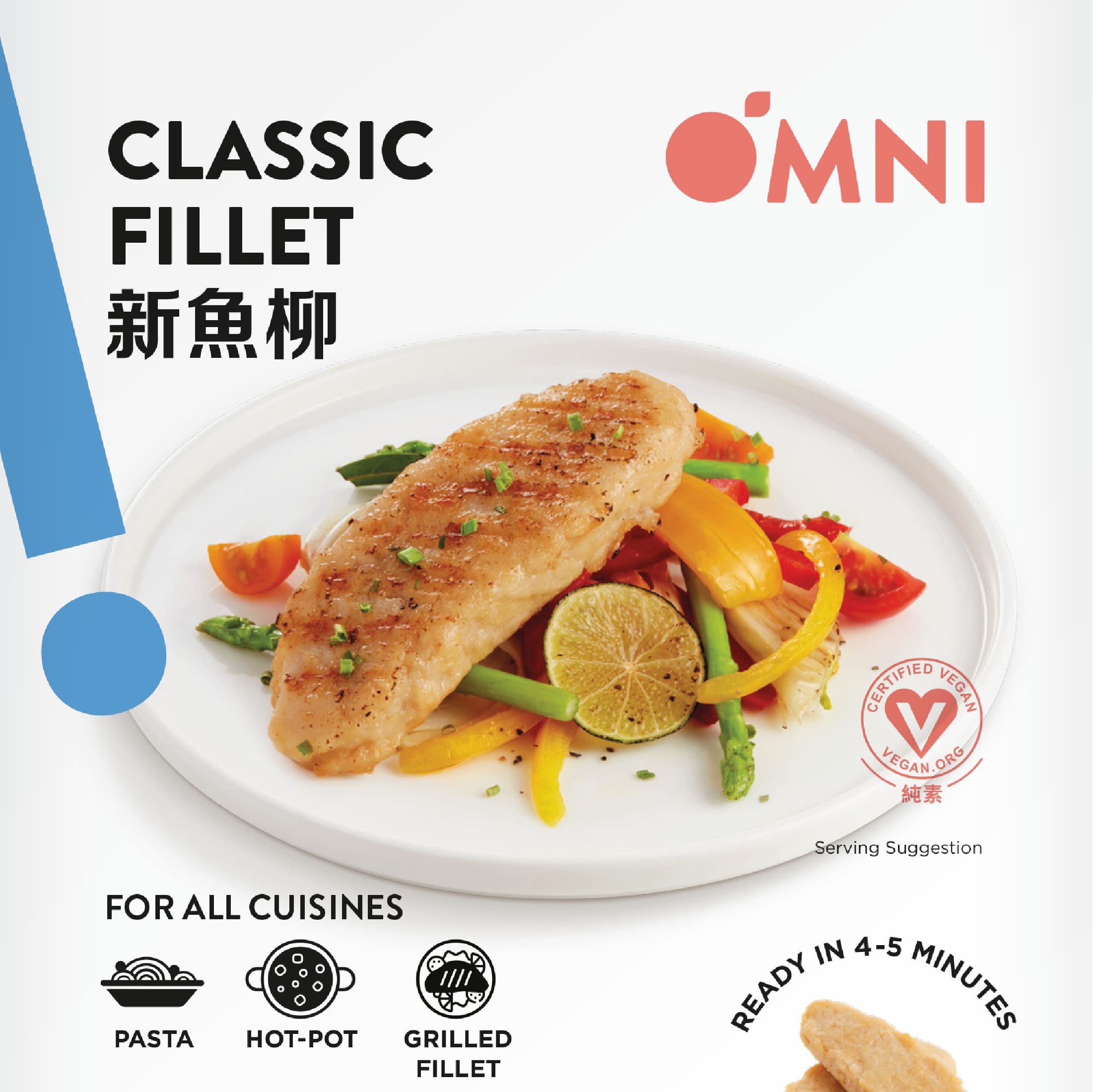 Green Monday Group, the Hong Kong supplier of plant-based meat, is entering the market for seafood alternatives.
The owner of the OmniPork meat-free brand has launched OmniSeafood, with an initial range of three products – two fillets and a burger – and a fourth, an alternative to salmon, on the horizon.
Green Monday said the products are made from "a proprietary blend of plant-based protein from non-GMO soy, pea and rice".
The products will initially go on sale in the foodservice channel in Hong Kong next month. Retail versions are planned, although the company did not disclose a timetable for a launch into that side of the market.
David Yeung, the founder and CEO of Green Monday, pointed to what he sees as the sustainability reasons for the launch. "We cannot tackle climate change without taking care of the ocean. Overfishing and bottom trawling are the most destructive actions that devastate our marine ecosystems. That explains why since the breakthrough launch of OmniPork in 2018, we started setting our focus on seafood."
Green Monday sells products in more than ten markets including Hong Kong, China, Japan, Singapore and Australia.
In April, the company announced plans to open its second manufacturing plant.
The factory will be the firm's first in China, located in Guangdong. Production is scheduled to start in the third quarter of the year.
Green Monday has its sole manufacturing facility in Thailand. It is looking to set up a third plant, with Taiwan the planned location.