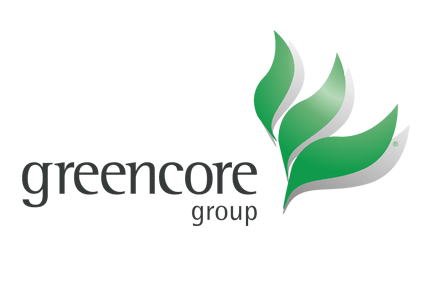 Irish convenience food group Greencore is to sell its US operation to an affiliate of Hearthside Food Solutions for US$1.07bn.
The Dublin-headquartered business, listed on the London Stock Exchange (LSE), it announced the pending sale in an announcement to the stock market this morning.
The private-label manufacturer said the deal "represents a compelling and immediate realisation of value for Greencore's shareholders" and that it plans now to concentrate on the UK market.
Greencore has built its business in the US market over the last decade, largely through M&A, notably the US$748m acquisition of convenience food group Peacock Foods in 2016 for $748m.
In March, Greencore announced a major shake-up of its US operation including the restructuring of its leadership team.
Now, seven months later, it has decided selling out of the US market is its best option.
Greencore said proceeds from the sale of the US assets to Hearthside amount to around GBP802m (US$1.05bn) and will allow the company to declare a special dividend of 72 pence per ordinary share, representing an aggregate amount of GBP509m in cash, to shareholders.
It also said the transaction will support a strengthened balance sheet, with up to GBP293m to be used to reduce leverage.
Greencore said that post-deal it will "focus the organisation on UK opportunities with a strong team of leaders with industry-leading experience and expertise across strategy, commercial, manufacturing, technical/food safety and people development".
The company said it planned to "extend its leadership position in attractive categories and formats within the structurally growing convenience food market" and "deepen its long-term partnerships with customers".
Greencore said it will "execute a number of value-creating initiatives in a dynamic and changing UK marketplace".
The company's CEO, Patrick Coveney, said: "We believe that the proposed sale of our US operation represents a compelling and immediate realisation of value for Greencore's shareholders.
"We have always had a firm conviction on the underlying value and growth prospects of our US business and believe that this offer fully reflects that. Looking ahead, we are confident that we can deliver further growth and returns in the dynamic UK market.
"The proposed transaction would enhance our strategic and financial flexibility, which would allow us to build on our industry-leading position in our core UK market whilst also taking advantage of emerging organic and inorganic growth opportunities."
Illinois-based Hearthside is a contract food manufacturer working with large food companies, including around nutrition bars and healthy snacks.
Hearthside, acquired in April by private-equity firm Charlesbank Capital Partners and investment manager Partners Group, said the deal will take it into new categories.
Rich Scalise, Hearthside chairman and CEO, said: "Consumer choice is driving growth in frozen, refrigerated and fresh sandwiches/entrees, where Greencore USA is a recognised leader.
"Leading brands are expanding into these categories and are seeking additional value chain services. The acquisition of Greencore USA will expand our production, innovation, and R&D capabilities across these categories."
Completion of the deal is expected by late November, conditional on approval of Greencore shareholders and clearance by the US authorities.
Martin Deboo, an analyst with US investment bank Jefferies International covering Greencore, said: "The transaction looks to have significant upside to us".
just-food analysis: Greencore switches to "singular focus" after US exit