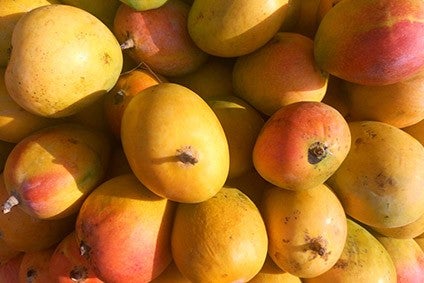 Belgium-based produce group Greenyard has struck a deal to buy a stake in Israel business Mor International.
Greenyard said today (10 April) it had agreed to buy 49% of Mor International with an option to become the firm's majority shareholder "in the future".
The investment gives Greenyard "improved sourcing of high quality exotics", such as mangos, avocados and pomegranates, the company explained.
Hein Deprez, Greenyard's CEO, said: "With Mor International, Greenyard further strengthens its leading position and enhances the availability, quality and variety of the product offering. Moreover, Mor International will further help Greenyard in its goal to increase consumption of fruit and vegetables."
Last week, Greenyard announced it had reached an agreement to acquire the remaining shares in its Fresh Direct operation in Belgium.
Greenyard has revealed one setback in the M&A arena in 2018. In January, the company said talks to acquire Dole Food Co. had ended without a "definitive agreement".
A month earlier, Greenyard said it was in advanced negotiations to purchase US group Dole, had "secured appropriate financing" to buy the company and was "confident in its ability to complete the transaction", although it warned at the time there could be no assurance of a successful deal.
On 1 February, Ireland-based rival Total Produce unveiled a deal to acquire 45% of US-based peer Dole Food Co.
Announcing the end of the Dole talks in January, Greenyard hinted it might be open to other acquisitions.