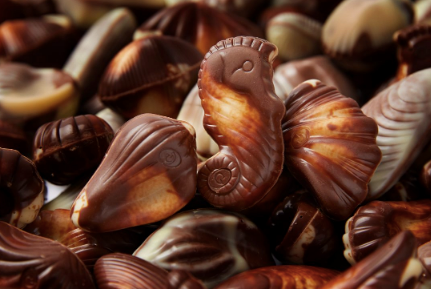 Guylian, the Belgium-based chocolate maker, has halted some production lines in the wake of supplier Barry Callebaut discovering salmonella at a factory in the country.
Tom Snick, Guylian's CEO, told Just Food today (1 July) that "potentially affected chocolate" from Barry Callebaut's site in Wieze had been delivered to his company's facility further north in Sint-Niklaas.
"Our internal investigation has shown that potentially affected chocolate from Barry Callebaut was delivered to our production site in Sint-Niklaas. Since food safety is our top priority, all potentially affected production lines have been shut down immediately as a precaution and any potentially contaminated products or raw materials have been isolated," Snick said.
"We understand that consumers and customers may have concerns, but we can assure them that no potentially contaminated products have left our factory.
"We are also in close contact with Barry Callebaut and have appointed our own team to closely monitor the situation. We are doing everything in our power to normalise the situation as quickly and effectively as possible.
Earlier today, Barry Callebaut said no products tainted with salmonella found at the Wieze factory have reached retail.
The giant B2B chocolate supplier said yesterday it had stopped output at the facility after finding salmonella in a batch of products on Monday. The Switzerland-based group "detected a salmonella positive production lot" at the plant.
A report in Belgian newspaper De Tijd yesterday said Mondelez International, Guylian, Neuhaus and The Belgian Chocolate Group had either had to completely or partially halt production at certain factories as a result of the contamination at the Barry Callebaut site.
Speaking to Just Food, a spokesperson for Mondelez insisted its production has been unaffected.
"There is no impact [on production], except for one bakery site where we are carrying out further cleaning activities, as a precaution," the spokesperson said.
"After having implemented all internal necessary controls and track and traces measures, all Mondelez products in the markets are safe."
Just Food has contacted the other companies mentioned in the De Tijd report for comment. None had returned the request at the time of writing.