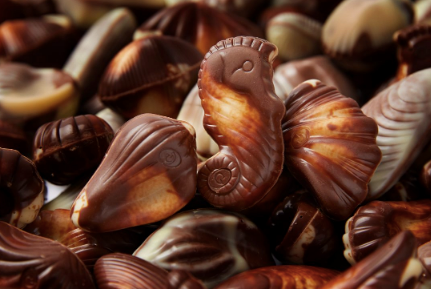 Guylian, the Belgium-based chocolate group, is not yet back at full production after the salmonella incident at ingredients supplier Barry Callebaut.
Tom Snick, Guylian's CEO, said the company is aiming to return to "100%" production by next month but admits that is "not guaranteed".
In June, Barry Callebaut stopped output at a facility in Belgium after finding salmonella in a batch of products.
At the time, the Switzerland-based company – one of the world's largest business-to-business suppliers of chocolate – said none of the affected products made at the site entered the retail food chain.
However, the contamination at the factory in Wieze had consequences for some of its customers, with, for example, Guylian closing some of its own production lines at its site in Sint-Niklaas.
The incident is still affecting some Barry Callebaut customers, the B2B giant acknowledges. The Wieze site, which has 24 production lines, "is continuing to gradually ramp up to full capacity over the following weeks", Barry Callebaut said this week. It did not return a request for comment on how many production lines are running.
Guylian, best known for its sea-shell-shaped chocolates, is among the Barry Callebaut customers still feeling the impact.
Snick told Just Food Guylian had restarted its production but the supply of chocolate to the business remains "very low".
Asked if Guylian had been able to secure other sources of ingredients, he said: "No alternative supplies, everybody is seeking the same."
Snick said it was hard to say at what level of production Guylian is running. "[The] percentage is difficult to say, also because we still are driving on stocks and only now we get first batches from Barry Callebaut," he explained.
"The aim is to go back to 100% by October but [that's] not guaranteed."
Mondelez International is another company to still be facing the repercussions of the salmonella scare.
In the immediate aftermath of the incident, a Mondelez spokesperson said there had been "no impact" on the US giant's output except for one bakery site "where we are carrying out further cleaning activities, as a precaution".
It has since emerged deliveries of Mondelez biscuit products to retailers in France have been affected in recent weeks.
Approached by Just Food this week, Mondelez sent a statement in which it said a factory in south-west France was still being cleaned.