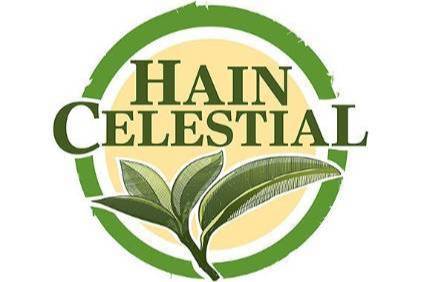 Hain Celestial, which has been busy reshaping its portfolio in recent quarters, looks set for another disposal, the US group's CEO has hinted, after outlining the group's "best quarter in several years".
The company, home to brands including Earth's Best baby food and Linda McCartney veggie foods, had in recent months cast doubt on whether its UK fruit unit had a future in its portfolio, with the operations weighing on the performance of its business outside the US.
Reporting Hain Celestial's first-quarter results, CEO Mark Schiller said parties interesting in possibly moving for the assets were poring over the books. "We're in the process of selling the fruit business, there are many interested parties currently doing due diligence, and we expect to have it sold well before the end of the fiscal year."
Hain Celestial declined to comment further when approached by just-food. In the company's 2020 annual report, it states the company has two factories in the UK that prepare fresh-cut fruit.
Over the last two years, Hain Celestial has offloaded assets generating sales of around US$800m. In the first quarter of the company's current financial year, three months that ran to the end of September, it sold Better Bean, a US brand generating annual sales of around $2m and acquired in 2017. Four months ago, Hain Celestial sold French organic products business Danival to a subsidiary of European peer Ecotone.
Other disposals made in recent quarters include those of Tilda rice, turkey producer Plainville Farms and its Rudi's organic bakery brand. The deals have been done to, Hain Celestial says, improve its margins and cash flow in a bid to fuel its growth over the longer term.
In Hain Celestial's first quarter, the company's net sales from continuing operations of $498.6m, up 3%, or by 1% on a constant-currency basis. Operating income stood at $3.3m, versus $2.5m a year earlier.
Hain Celestial booked a net loss of $10.8m – compared to a loss of $5m in the corresponding period a year earlier –primarily due to an impairment of $32.5m on the UK fruit business. The company posted an adjusted EBITDA of $54.9m, versus $32.1m the previous year.
"We exceeded expectations both on the top and bottom line, and we continue to believe that we are well-positioned to deliver on another strong year," Hain Celestial CFO Javier Idrovo told analysts on a conference call to discuss the results.
Schiller said Hain Celestial's performance in North America had surpassed the company's expectations. Net sales were up 3% at $281m, or by 10% when stripping out disposals and the discontinuation of certain products. The group's margins domestically improved, helped by the sales growth and lower supply-chain costs.
Outside the US, net sales increased 4% to $218m, when adjusting for the sale of Danival business, with "several hundred basis points of forex contributing to our growth", Schiller said, adding: "We had strong growth in most of our number one and number two share brands, with our non-dairy beverages and plant-based proteins growing more than 20%."
However, he added: "As we saw last quarter, our foodservice-oriented fruit business continued to struggle in Q1, as many offices and restaurants remained closed or had limited service. Excluding the $16 million decline in the fruit business, Q1 international sales delivered solid double-digit top-line growth in constant currency. So, clearly, the remainder of our international business is performing well."
Margins from Hain Celestial's international business rose and the company is implementing what Schiller described as the company's "North American playbook" outside its domestic market to improve profitability further.
"Late last year, we started consolidating operating entities and building a productivity culture, and we're now also pursuing a very robust list of productivity projects, which include automation, labour scheduling efficiency, vendor consolidation, leveraging purchasing scale, redesigning product and right-sizing our infrastructure," Schiller said.
"In Q1 this year, we delivered almost 300 basis points of adjusted gross and EBITDA margin improvement in our International business, and we fully expect to see continued strong profit growth as we build capabilities and increase focus and execution around these initiatives."
And the Hain Celestial chief insisted the company saw further opportunities to boost margins back home. "In North America, where we've delivered several hundred basis points of margin improvement every quarter since we began our transformation journey, we still have plenty of opportunities ahead.
"For the next two years, we will be focusing on many sizable initiatives, including automation in our plants, right-sizing of our infrastructure, redesigning of overengineered products, driving synergies between the US and Canada, optimising pricing across sizes and channels, and consolidating orders to fill up trucks."