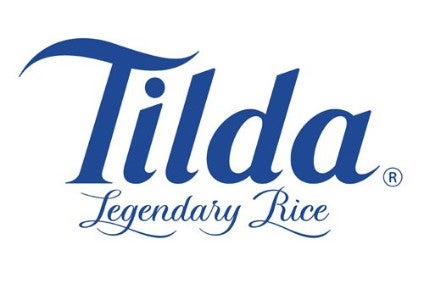 US food group Hain Celestial has sold its Tilda basmati rice brand to Spain-based Ebro Foods for US$342m in cash as it continues with a programme to trim its portfolio.
Nasdaq-listed Hain, which has also recently sold its Pure Protein division including Plainville Farms, as well as WestSoy Tofu, announced the deal ahead of its full-year results expected tomorrow (29 August). The company said the transaction represents an adjusted EBITDA multiple of 13.5 times.
Tilda will contribute around $200m to net sales and $25m to adjusted EBITDA for the fiscal year ended on 30 June, Hain added in a statement.
Based in New York, Hain has been immersed in the process of cutting its SKU count to boost profits under chief executive Mark Schiller and the Project Terra 2020 initiative put in place by his predecessor before the CEO came on board last November. The latest deal will enable the business to reduce its debt.
Schiller said: "We are pleased to complete the strategic sale of Tilda, which is consistent with our transformational plan to simplify our portfolio, strengthen our core capabilities and expand margins and cash flow. Tilda has been a strong business for us, primarily in the United Kingdom, and under new strategic ownership, we expect the brand to continue to thrive."
The CEO added that the Tilda deal will reduce Hain's exposure to Brexit ahead of the 31 October deadline for the UK to leave the European Union and the uncertainty around exchange rates that goes with it.
Schiller continued: "We believe this transaction represents a significant premium to a majority of other European food and global rice and pasta industry transactions over the last several years. In addition, this divestiture will enable us to reduce our exposure to marketplace disruption associated with the uncertainty of Brexit and additional future potential foreign-currency fluctuations."
Ebro, which has recently been focused on buying up organic food businesses, said the purchase of Tilda would give it a "strong foothold in the UK market, where it has to date had only a token presence".
The company, which has rice businesses in the US and in Europe in its portfolio, added: "Ebro believes that Tilda's international nature will pave the way for extensive development with other group products."
The Spanish firm added Tilda generated sales of almost GBP153m (US$187.8m) in the year through June, with 60% of that coming from the UK market and 92% generated from basmati rice sales.
Tilda has two plants in Rainham, Essex, in the south-east of England, employing around 326 people.
just-food analysis: Why Ebro and Hain struck deal over Tilda