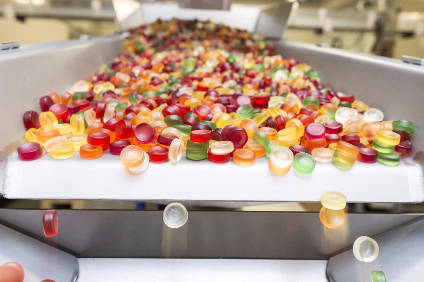 Haribo is moving some production from Germany and Turkey to the UK as the confectioner boosts capacity to meet growing demand from the US.
The privately-owned business plans to hire 50 more workers at its site in Castleford, West Yorkshire, with the recruitment process for new staff expected to start this month. Haribo plans to ramp up production early next year, when it will switch from two to three shifts, according to a statement.
A spokesperson for Haribo in the UK told just-food it had reached an agreement with its US counterpart to support growth in that market, while the statement added: "The announcement follows export success and a new agreement to fulfil demand for Haribo products across the USA."
Jon Hughes, the managing director of Haribo's UK operations said, said: "From January 2020 we will be responsible for meeting the growing demand for Haribo across the USA. Our manufacturing excellence and ability to deliver top-quality products, both traditional treats alongside new and exciting innovations developed specifically for US consumers, will be showcased globally and this will continue to support the brand's growth in the UK and overseas."
Haribo invested in building the Castleford plant in 2013 to support research and development activities and to better serve export markets.
"In 2013 we announced a significant investment in a new state-of-the-art factory so that we could bolster our UK manufacturing capabilities and have the capacity not only to meet the demand for our products in the UK, but to increase our research and development and export potential," Hughes explained with respect to the Castleford site. "This is great news [new jobs] for our team, for our region and for UK manufacturing."
Haribo said in 2017 it was planning to construct a new plant in the US state of Wisconsin. The spokesperson clarified building work is underway.