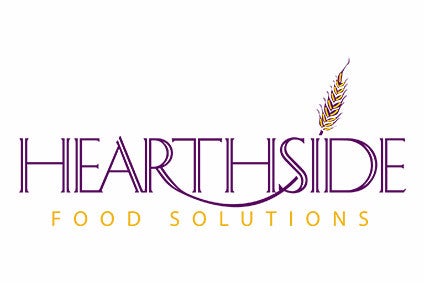 Hearthside Food Solutions, the US-based snacks business recently acquired by private-equity investors, has bought a bakery facility previously owned by Kellogg.
The idle plant in Seelyville, Indiana, was purchased for an undisclosed sum and becomes Hearthside's second bakery in the state. It now has a total of 26 facilities, including four in Europe. However, that will rise to 39 globally once the transaction for the US operations of Irish convenience group Greencore is completed this month.
Seelyville had produced cookies, crackers and other baked products for Kellogg, which had expanded and upgraded the 187,000 square-foot plant.
"The Seelyville facility is in excellent condition and has been well cared for," said Dwayne Hughes, Hearthside's senior vice president of supply chain.
Illinois-based Hearthside is a contract manufacturer of baked snacks, nutrition bars, and snack bars, and also provides packaging services for leading consumer-goods brands. Private-equity funds Charlesbank Capital Partners and Partners Group bought the business in April.
Chief executive Rich Scalise said on the plant purchase: "The Seelyville acquisition is about future growth. The facility will enable our nutrition bar and bakery business to continue to serve our customers' expanding needs."