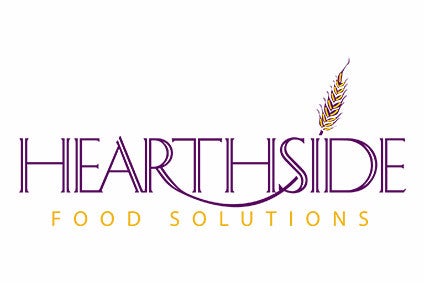 Hearthside Food Solutions has promoted Chuck Metzger to head up the US-based snacks business as chief executive to replace founder Rich Scalise, who will sit as chairman of the board.
Scalise commented: "The addition of Chuck Metzger to our management team has allowed us to execute our long-term succession plan and I am now stepping back from day-to-day leadership to focus my efforts on strategy and M&A as the chairman of the board. I am proud of the business we have built over the last 10 years and excited to have such an operationally talented leader in Chuck Metzger to lead Hearthside in this next chapter of growth."
Illinois-based Hearthside was acquired by private equity funds Charlesbank Capital Partners and Partners Group in the spring of last year, when the company went on to purchase the US operations of Irish convenience good group Greencore. Hearthside is a contract manufacturer of nutrition and snacks bars and also provides packaging for leading consumer brands.
Metzger, who was serving as the firm's chief operating officer, previously spent five years at Greencore in the US and also Greencore-affiliated Peacock Foods as COO. He has also worked at the Coca-Cola Company and spent 23 years at what was once Kraft Foods before it was merged with H.J. Heinz to become Kraft Heinz.
Ryan Carroll, the managing director at Charlesbank, added: "We had the opportunity to partner with Chuck during our investment in Peacock Foods and he has demonstrated, across his career, a strong mix of operational savvy, customer focus, and an ability to build effective teams. We look forward to continuing to work with Chuck and Rich to help Hearthside achieve its long-term potential."