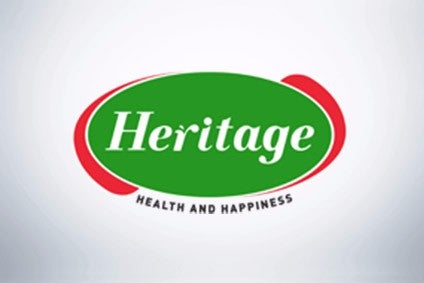 Indian dairy group Heritage Foods has struck a deal to buy local peer Vaman Milk Foods.
Heritage, based in Hyderabad in southern India, has moved to bolster its business in the north of the country with the acquisition of Mohali-based Vaman Milk, a firm set up in 2015.
In a filing with the Bombay Stock Exchange, Heritage said Vaman Milk is "engaged in the business of processing and packing of milk and milk products".
Heritage has reshaped its own business in the last 18 months to focus more on the dairy sector. In November last year, the company sold its retail operations to Indian giant Future Retail. Four months earlier, Heritage had also moved to buy Teja Dairy, another business based in the south of the country.
The group still has assets in renewable energy and veterinary care but it generates the bulk of its sales from dairy. In the six months to 30 September, more than 98% of Heritage's INR12.33bn (US$188.5m) revenue was from dairy.
Southern India still accounts for the majority of Heritage's dairy revenues. In May, the company said it would set up five new production units in the north of the country.
The filing that announced the acquisition of Vaman Milk said the "objective of the transaction is to expand the dairy business to meet future market growth".
Vaman Milk generated turnover of INR129.6m in the year to the end of March. Heritage said on Thursday it expects to finalise the transaction in "around 30 days".
In August, Heritage announced plans to set up a dairy products plant in western India through a venture with Novandie, a subsidiary of French food giant Andros.