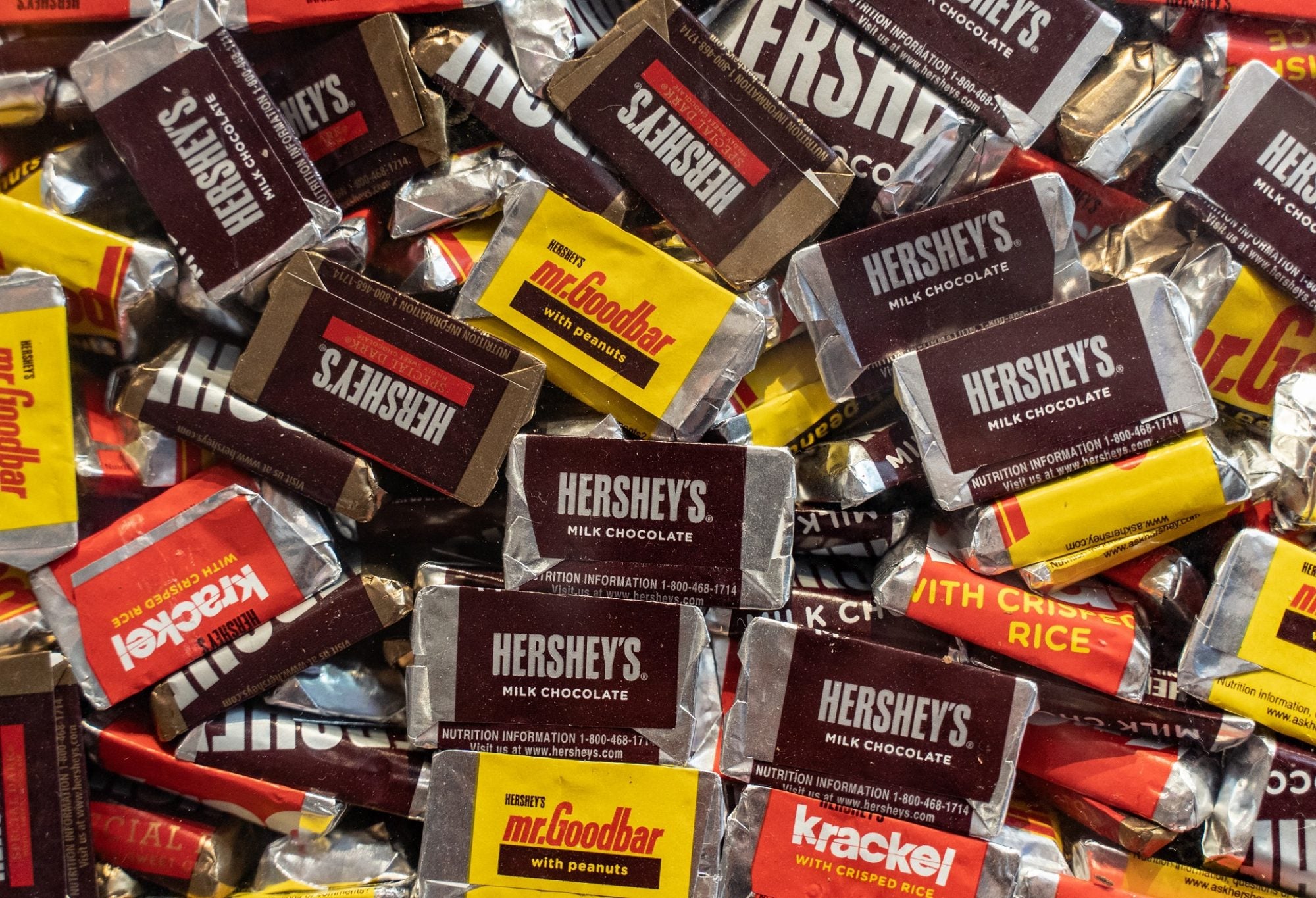 Hershey has raised its sales and earnings outlook for the second time this fiscal year due in part to "elevated consumer demand".
On the back of an 11.4% increase in year-to-date reported sales and 6.3% for the third quarter, the US confectionery and snacks maker expects full-year growth of 8-9%. That is up from the 6-8% forecast made in July, when the Reese's chocolate owner raised its outlook from 4-6%.
"Consumer demand for our brands has remained robust on both a one- and two-year basis," Michele Buck, Hershey's president and CEO, said today (28 October) as it reported results to 3 October. "Our continued focus on operating with speed and agility has enabled us to respond quickly to changes in the marketplace and develop plans to maintain sales momentum, increase production and sustain our advantaged margin structure over the long term."
However, Hershey alluded to the challenges facing food manufacturers from supply chain constraints and rising input costs, with the company pushing up prices as a counter measure. "Price realisation was a 3.1-point benefit," Hershey said, as third-quarter sales climbed to US$2.4bn. They were up 4.4% on an organic basis.
"Volume drove an incremental 1.3-point benefit as at-home consumption remained strong and away-from-home consumption improved. This growth lagged consumer demand as capacity constraints and industry-wide supply chain disruptions resulted in lower retailer and distributor inventory levels.
"Changes in year-over-year retailer and distributor inventory levels versus the prior year period resulted in an approximate 6-point headwind to net sales growth this quarter," Hershey explained in the commentary.
Buck added: "We are raising both sales and earnings guidance for 2021 to reflect elevated consumer demand across markets, an improved tax outlook and optimised brand investment, which, collectively, are expected to more than offset higher supply chain costs and inflation."
Earnings per share for the year are now expected at $6.88 to $7.04, an increase of 13-15% from 2020, and up from the 8-12% range outlined in July.
Adjusted EPS is forecast at $6.98 to $7.11, an increase of 11-13% year-on-year, compared to the July outlook for 8-10% growth.
Hershey's year-to-date sales amounted to $6.64bn, with operating profit rising 14.5% to $1.58bn. Net income was up 15.5% at $1.14bn.
Basic EPS came in at $5.67 for the nine months versus $4.87, while on a diluted basis Hershey reported $5.49, compared to $4.71 in the corresponding period.
The company said it anticipates a reported and adjusted effective tax rate of 15-16% versus the previous outlook of 17-18%.