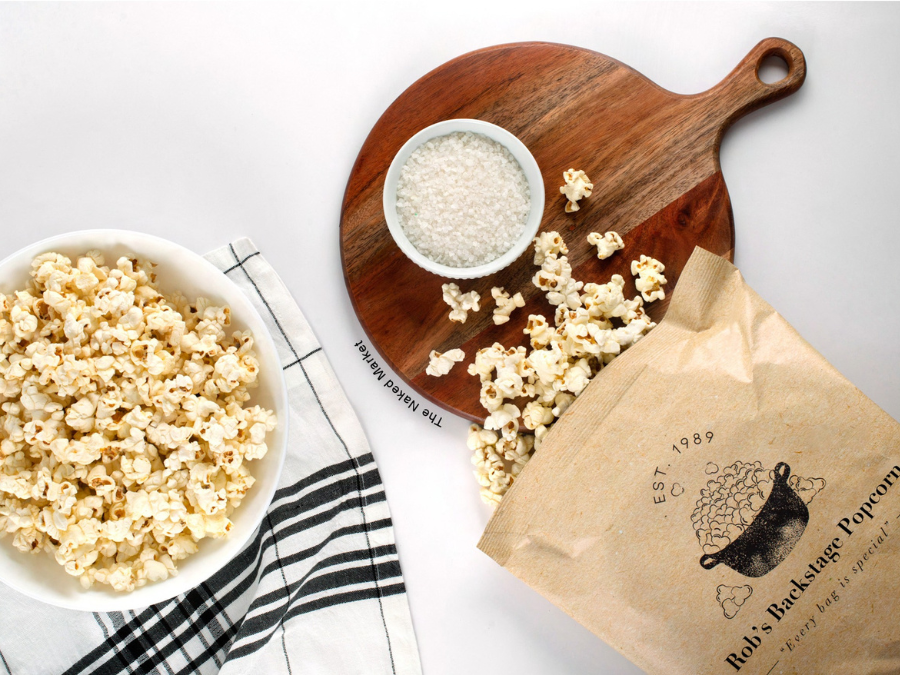 US confectionery giant Hershey has invested in Rob's Backstage Popcorn, the local snack brand founded by musicians the Jonas Brothers and e-commerce platform The Naked Market.
It took part in a $7m Series A funding round which was led by Norwegian DJ Kygo's venture firm Palm Tree Crew and also backed by United Talent Agency's investing arm UTA Ventures. A number of celebrities also invested including actress Priyanka Chopra Jonas, songwriter Ryan Tedder, actress Mindy Kaling and former NFL cornerback Joe Haden.
Rob's Backstage Popcorn is now planning a nationwide roll-out to retailers and club stores including Walmart, Kroger, Albertsons, and Sam's Club.
The business has recently launched two new products in collaboration with singer Kelly Clarkson, and actress Priyanka Chopra-Jonas.
Harrison Fugman co-founder of The Naked Market, told US media outlet Forbes: "Within 12 months since launching [Rob's], we've gone into 8,000 stores. Our core focus is to continue scaling the brand via retail-first strategy, and complementing that with new ways to enhance that unique Rob's experiences.
"We've achieved it through a variety of ways, whether it be Instagram Reels competition, in which participants catch popcorn with their mouths to win a Tesla, to fun engagement with the Jonas Brothers at their MGM residency in Las Vegas."
It is not the first time Hershey has backed a popcorn business.
It acquired 100% of SkinnyPop for $1.6bn in 2017 to "strengthen" its position "in the snacking aisle". The company has been continuously expanding its range of snacks with deals in savoury snacks and low-sugar confectionery.
In April 2022, Hershey invested in the Irish snack bar maker, Fulfil. It has set up a new North America venture with that company's founder Barry Connolly. Hershey is a minority shareholder in the business.
The company also bought two domestic suppliers of pretzels in 2021 – Dot's Homestyle Pretzels and Pretzels Inc., for a combined $1.2bn.