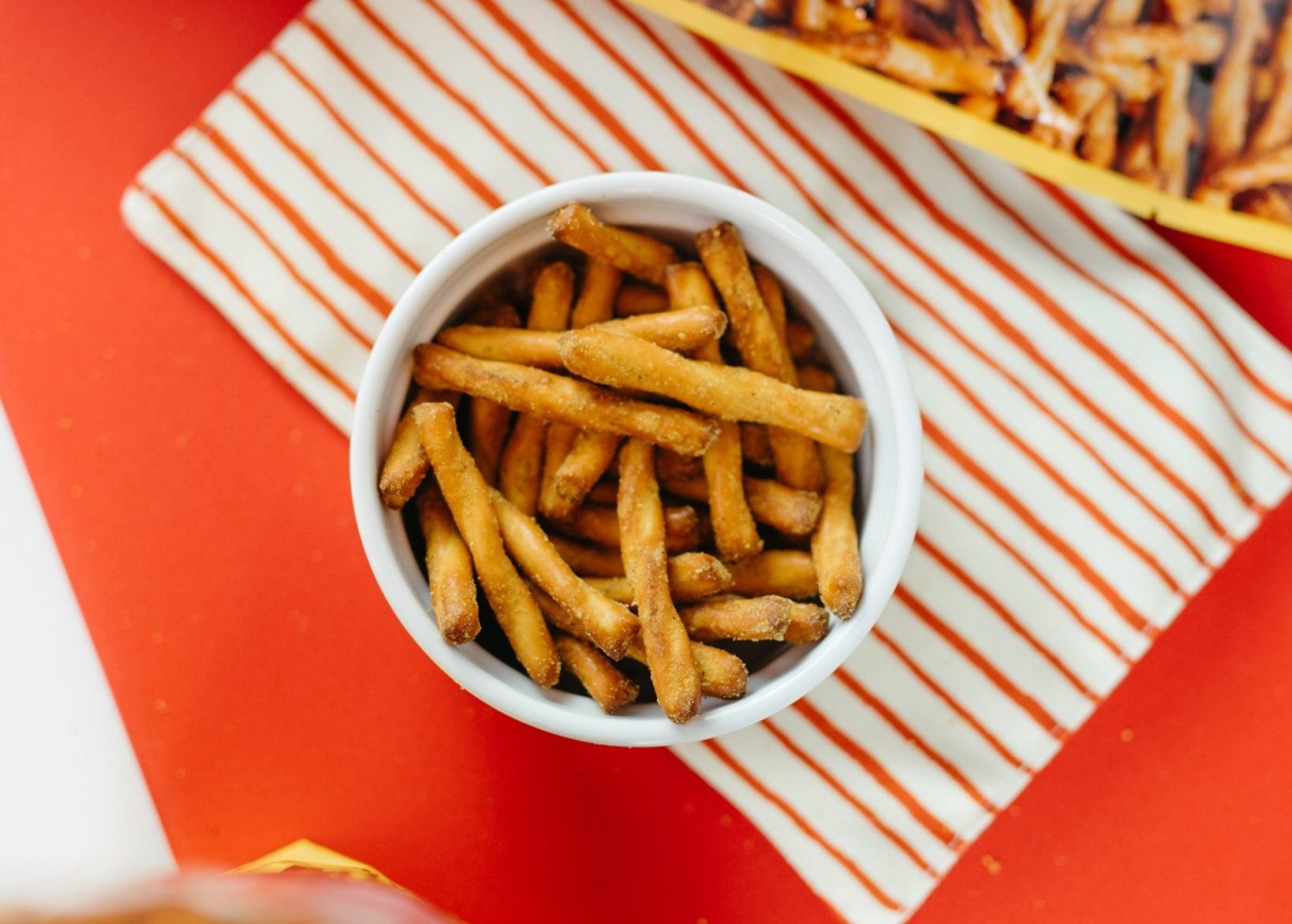 US confectionery major Hershey has snapped up two domestic suppliers of Pretzels – Dot's Homestyle Pretzels and Pretzels Inc. – for a combined US$1.2bn.
The Hershey and Reese's chocolate owner has been steadily broadening the range of snacks it sells, with deals in recent years for companies marketing savoury snacks and low-sugar confectionery.
Dot's Homestyle Pretzels was set up in 2011 in North Dakota by founder Dot Henke. Hershey said it is buying four "pretzel-seasoning facilities" from Dot's.
"As the fastest growing US pretzel brand, Dot's Pretzels would further accelerate our success in the permissible salty snack category," Hershey president and CEO Michele Buck said. "Dot's Pretzels stand apart from all other products in the pretzel category and represents 55% of the pretzel category's growth during the past year."
Indiana-based Pretzels Inc., founded in 1978, has been owned since 2018 by US private-equity firm Peak Rock Capital. It is a co-manufacturer for Dot's Pretzels. The company has three factories across Indiana and Kansas. Hershey said buying the business would give it "deep pretzel category and product expertise and the manufacturing capabilities" to support Dot's growth.
Buck added: "Pretzels Inc. will help us expand Hershey's snacking and production capabilities while keeping the special connection to Dot's. It will be important as we continue to grow this already fast-growing brand and create new products in the broader pretzel category."
In May, Hershey snapped up US lower-sugar confectionery supplier Lily's Sweets for an undisclosed sum.
The chocolate maker made its first significant move into savoury snacks in 2017 when it bought US business Amplify Snack Brands for US$1.6bn. Among Amplify's assets was UK crisps business Tyrrells, which Hershey sold in 2018 to Germany's Intersnack.
Later that year, the company bought another US snacks business, Pirate Brands, from B&G Foods for $420m.