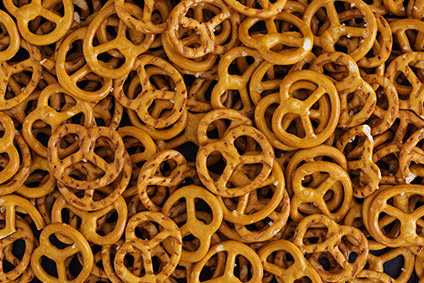 US-based private-equity fund Peak Rock Capital has made another acquisition in the food sector.
An affiliate of Peak Rock has snapped up Pretzels Inc., which has a snack range including peanut-butter-filled and flavoured gluten-free pretzels and supplies to US grocers and national brands, according to a statement from the equity fund.
Robert Strauss, the managing director of Peak Rock, said the new owner will seek to expand Pretzels' product range and invest in "add-on" acquisitions.
Founded in 1978, Pretzels is owned by the Huggins and Mann families.
Strauss added: "Our investment in Pretzels reinforces Peak Rock's focus on investing in industry-leading food and beverage businesses that are positioned to capitalise on near-term growth opportunities."
Peak Rock's other acquisitions in the food arena include TNT Crust, a manufacturer of pizza crusts, which it bought from US meat giant Tyson Foods in August. More recently it snapped up Louisiana Fish Fry, a producer of Louisiana-inspired food products.
In July, Gold Coast Bakeries of Santa Ana, California, became another target, hot on the heels of a deal for Sweet Harvest Foods, a producer and distributor of honey.
And in 2016, Peak Rock bought Diamond Crystal Brands, a US business that supplies food and drinks to the foodservice industry, from Hormel Foods. A year earlier, it acquired Berner Food & Beverage, a manufacturer of private-label dairy products.
Chip Mann, Pretzels' chief executive, added in the statement from Peak Rock: "Over the past 40 years, the Huggins and Mann families have worked tirelessly to grow Pretzels into an industry-leading supplier serving premier brands and leading retailers. We are excited to partner with Peak Rock and draw on the firm's demonstrated expertise in growing businesses through expanded capabilities and investments in product development."
Peak Rock's CEO, Anthony DiSimone, added the private-equity investor will continue to seek out other opportunities in the food industry.