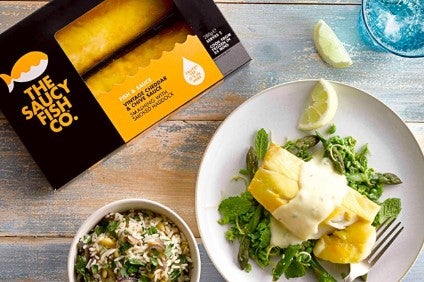 UK meat packer Hilton Food Group is planning to sell seafood products in New Zealand, using the experience of its Seachill frozen food business.
In a trading update issued this morning (21 May), Hilton said: "Work continues on the New Zealand facility, which will incorporate a fish packing unit and leverage the experience we have acquired from the acquisition of Seachill."
It was announced back in 2017 that Hilton was to build a plant in New Zealand in its latest project with Woolworths, Australia's largest grocer.
The plant is scheduled to be open for business next year.
Intended as a new meat processing facility in Auckland to supply New Zealand retailer Progressive Enterprises, trading as Countdown Supermarkets, which is owned by Woolworths, it now appears that seafood production is also to be accommodated at the site.
Former Hilton CEO Robert Watson told just-food last year it was looking to build on its acquisition of Seachill – which makes products including The Saucy Fish Co. range – and use its new asset to secure deals to supply fish to its retail customers overseas,
Hilton snapped up Icelandic Food Group, which trades as Seachill, from Icelandic Group for GBP80.8m (US$113.5m) in October 2017. The deal marked the entry of Hilton, a business centred on supplying predominantly meat to retailers in Europe and Australia, into seafood.