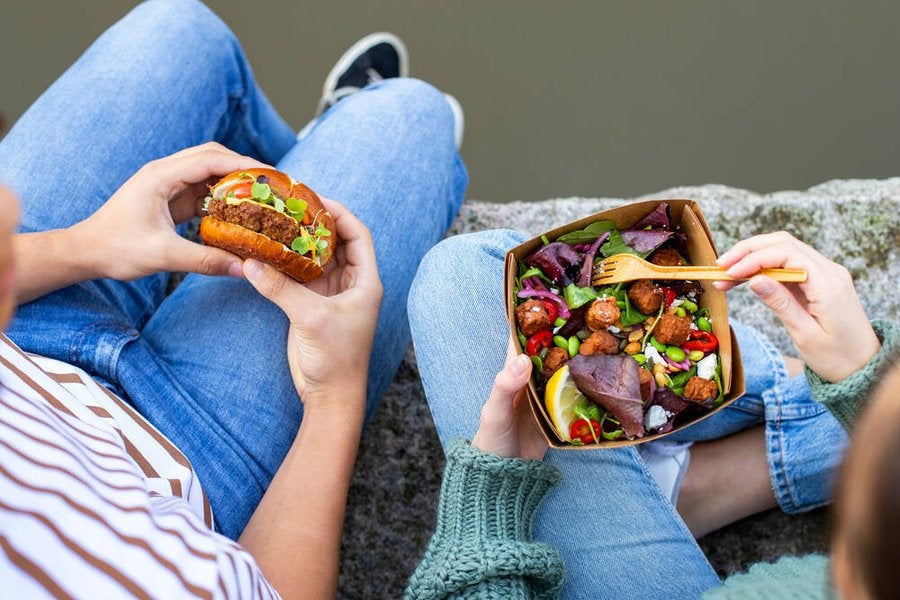 Finland-headquartered food group HKScan is responding to demand for snacks and fresh meals by increasing resources at two manufacturing plants in its home market.
The supplier to countries in the Nordic region will invest EUR5.4m (US$6.4m) in facilities in the cities of Vantaa and Eura as part of its new operational model that came into effect last year, with the aim to improve profitability and turn the meat processor into a "versatile food company".
A "restaurant-level kitchen" is due to be completed at the Vantaa site this coming autumn to produce nutritional and "premium meals" for the retail sector. New production lines and manufacturing technologies will also be added to the Eura plant next summer for snack products under the brands HK, Kariniemen and Boltsi brands.
The HK line has traditionally produced pork and beef products for the Finnish market, while the Kariniemen and Boltsi brands encompass poultry and plant-based meals, respectively.
Chief executive Tero Hemmilä said in a statement this morning (13 July): "We are strengthening our market position in growing product categories and will take our well-known brands to consumers' new food moments with our new products. These are also products for which profitability is well above average."
Helsinki-listed HKScan, quoting market data, said eating trends in Finland had changed, with consumers now generally eating just one hot meal a day instead of two, and are instead turning to snacks, pushing up the category by 5% annually.
However, Covid-19 has helped spur demand for ready meals, which are growing at 10% a year in Finland, the company added.
"We use local, responsible raw materials to make products that are part of those consumers' food moments that are strongly growing," Jari Leija, HKScan's executive vice president for Finland, said. "The demand for delicious ready meals and snacks that make everyday life easier and have high nutritional quality has increased even more during the Covid-19 pandemic."
HKScan supplies markets in Finland, Sweden, Denmark and the Baltics with a portfolio made up of poultry, pork and beef products, as well as snacks and meals. It generated sales last year of almost EUR1.8bn.
Earlier this year, HKScan announced it had sold the Vantaa facility to real estate investor Sagax Finland Asset Management and would lease the factory for an annual fee over a 20-year term, saving on running costs.
In 2020, the company expanded its presence in the plant-based category with a joint venture with Finland-based private-bakery business Leivon Leipomo. And the same year it inked a commercial cooperation agreement with local peer Apetit to sell its own meat-alternative products in the Swedish foodservice market.