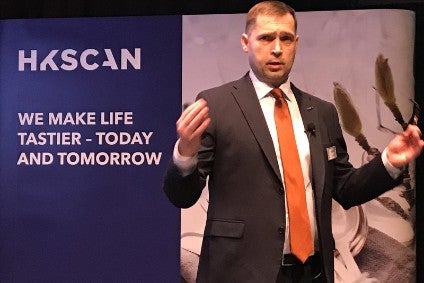 The CEO of HKScan Corporation stepped down yesterday amid a gloomy financial forecast for the Finnish food group.
Tero Hemmilä's resignation came as the company announced a lowered financial guidance, saying "urgent measures" were necessary to "improve the profitability of the core business and to strengthen the balance sheet".
It comes as the group announced more than 100 job losses at its Forssa plant last month as it began a EUR5m (US$5m) revamp to "improve cost efficiency and competitiveness".
Hemmilä has been replaced in the interim by Juha Ruohola, part of the group executive team who was previously executive vice president of the company's Baltic and Polish business. Markus Kirsberg was appointed interim EVP for the Baltics business unit.
The group blamed the "significantly changed situation on the energy market" on its decreased EBIT – but did not give an exact figure. It said: "HKScan 's comparable EBIT is expected to decrease from the comparison year, but remain positive."
In its half-year results the company posted a $26.2m net loss in the opening six months to 30 June. After passing on price increases from inflation it saw sales rise 8% to $917.6m, but EBIT turned to a $22.6m loss.
Board chairman Reijo Kiskola said: "On behalf of the entire board and the company, I would like to thank Tero for his valuable contribution and work in HKScan's turnaround.
"The transformation into a versatile food company in line with our strategy is proceeding. Right now, urgent measures are needed to improve the profitability of the core business and to strengthen the balance sheet in a rapidly changing operating environment. I wish Tero all the best for the future."
Speaking of the interim CEO, Kiskola said: "Juha Ruohola has versatile and international expertise in the industry, which provides excellent support for HKScan's measures to significantly improve the company's profitability. In the longer term, the strategic change from a meat company into a versatile food company opens up new opportunities for growth."
Hemmilä took the helm of the food group in February 2019 with the challenge of turning it around after five consecutive years of falling sales and two years of falling operating profits.
He also worked at the company between 1997 and 2009, including as senior vice president for strategy and development, before leaving the company for Norway-based fertilizer giant Yara.