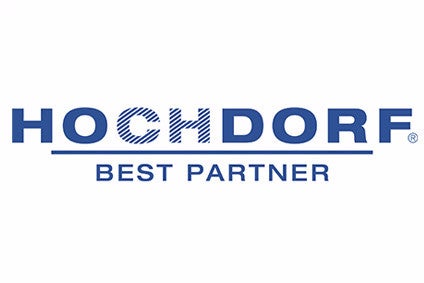 Loss-making Swiss dairy and infant-formula business Hochdorf has appointed Dr. Peter Pfeilschifter as its permanent CEO.
Pfeilschifter had held the position on an interim basis since March when Thomas Eisenring quit the CEO role amid dissatisfaction from a leading investor with the company's performance. He will take up his permanent duties on 1 January.
Hochdorf said Pfeilschifter was appointed following an extensive selection procedure.
In addition to his role as CEO, Pfeilschifter will continue to manage the company's dairy ingredients business which he has overseen since April 2018. Before that he managed Hochdorf's dairy factory at Uckermärker Milch.
Bernhard Merki, chairman of Hochdorf's board, said: "Peter Pfeilschifter has successfully managed the Hochdorf Group throughout this difficult year. The board of directors is looking forward to continuing its collaboration with Peter Pfeilschifter and wishes him every success in his new role."
Earlier this month, Hochdorf sold its stake in baby-food business Pharmalys following a business review launched in May.
In November the company brought in Jürgen Brandt as finance chief with existing CFO Marcel Gavillet moving to a new function.