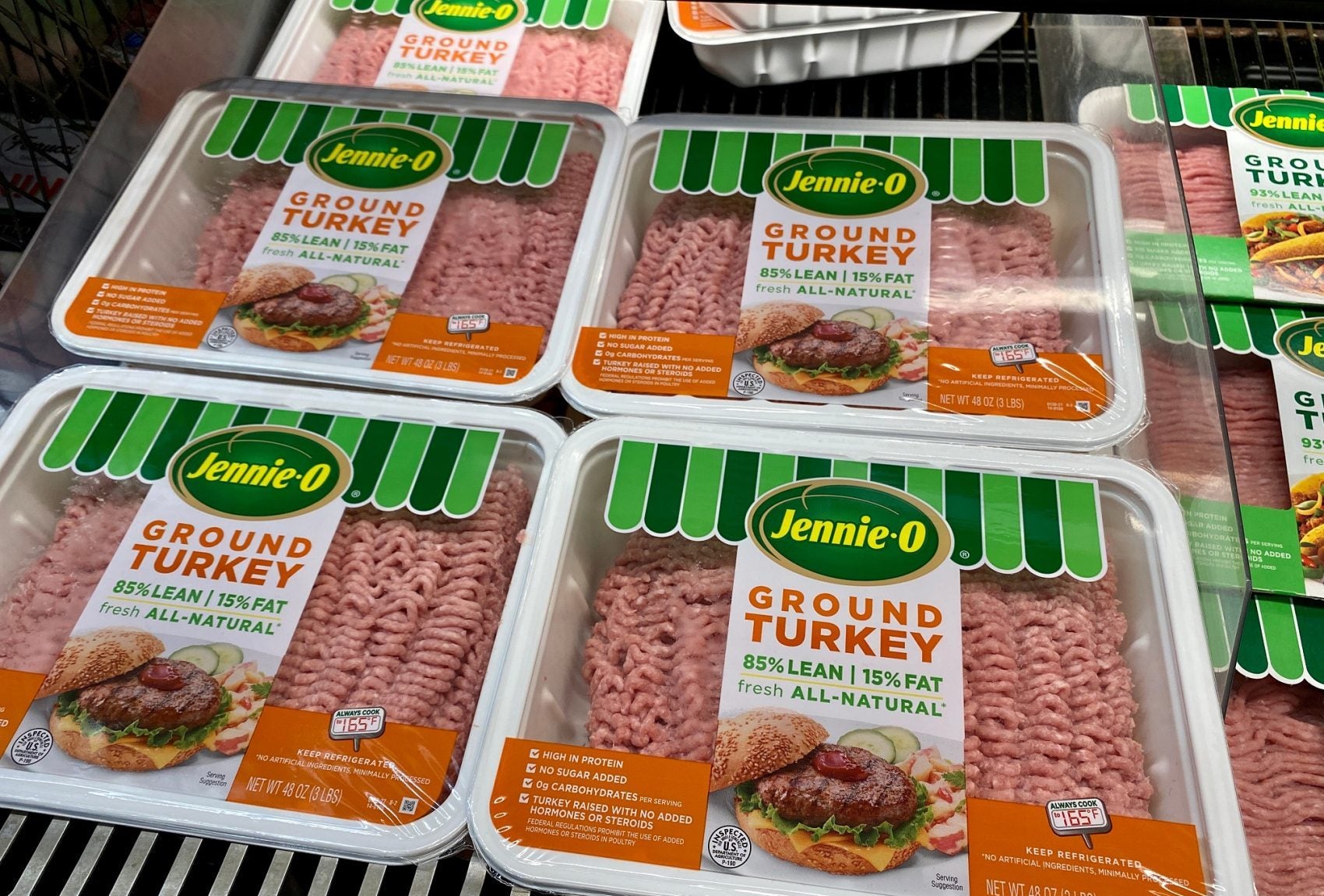 Hormel Foods has warned of "uncertain" times ahead as a bird flu outbreak hits the US food manufacturer's poultry supply chain.
Presenting second-quarter results, chairman, president and CEO Jim Snee said Hormel's Jennie-O Turkey Store team went into "crisis mode" in March when "highly pathogenic avian influenza or HPAI was confirmed in our supply chain".
However, he indicated Hormel is better equipped than during a similar bird flu outbreak in 2015.
"Our Jennie-O Turkey Store team is facing an uncertain period ahead due to the impacts and risks to its supply chain from HPAI," Snee said. "Similar to what we experienced in 2015, HPAI is expected to have a meaningful impact on industry poultry supplies over the coming months, including large supply gaps in the Jennie-O Turkey Store vertically integrated supply chain beginning in the third quarter."
He added: "On a positive note, it appears that the biosecurity measures the company has implemented since 2015 have provided additional protection against the virus as the number of company-managed turkeys impacted to-date is 25% lower than during the previous event."
CFO Jacinth Smiley said Jennie-O Turkey Store had "another excellent quarter" in the three months to 1 May, "with sales up 16% and segment profit up nearly 400%". She added: "HPAI had an immaterial impact on the segment's results for the second quarter."
Smiley continued: "Given the uncertainty regarding HPAI, and based on our current expectations, Jennie-O Turkey Store sales volumes are expected to decline approximately 30% in the back half of the year due to supply gaps in its vertically integrated supply chain. With the third quarter representing the seasonal earnings low for this business, we expect third-quarter earnings to be in line with last year."
Pressed on a post-results call with analysts, the CFO referred to last year's third-quarter earnings per share of 39 US cents based on a GAPP measure.
Elsewhere in the business, Hormel also had to contend with higher input costs and labour shortages, as well as what Snee described as "severe weather in early May which also impacted several facilities within the supply chain".
He provided a sense of the challenges Hormel is up against: "From a cost perspective, feed prices are significantly higher, with corn and soybean meal up more than 125% and 40%, respectively, as of early May. Additionally, there is further upside risk to feed prices with later plantings due to cold and wet weather across the Midwest this spring. The cost of production labour at company manufacturing facilities has also increased more than 50% on average compared to 2015."
Hormel has had to pass through pricing to combat the inflationary impact, with another round planned.
Smiley added: "We continue to battle extreme input-cost volatility and inflation. We have seen increases across all our inputs, including raw materials, packaging and supplies, freight and logistics, and labour. We expect stabilisation as demand and supply come more into balance and anticipate certain costs such as labour to be more structural in nature.
"Protein markets have generally remained elevated and above year-ago and historical levels. For context, pork prices as measured by the USDA composite cut out were 6% higher in the second quarter compared to last year and more than 30% higher than the five-year average. We have seen similar dynamics across beef and chicken markets and witnessed an acceleration in the turkey market during the quarter due to the emergence of HPAI."
Snee confirmed the closure of Hormel's Benson Avenue facility was completed in the second quarter and around 200 workers had been transitioned to its larger Willmar plant.
"We remain on track to integrate business functions, consolidate the Jennie-O Turkey Store supply chain … and drive SG&A cost synergies of approximately $20m to $30m annually by fiscal 2023," he said.
For the second quarter, Hormel reported sales of US$3.1bn, up 19% and 10% in organic terms. First-half sales rose 8.3% to $6.1bn.
Operating income for the quarter was $335m, an increase of 16%, although the margin fell to 10.8% from 11.1%.
Net income was up 15% at $261.1m and diluted EPS was $0.48 compared to $0.42 a year earlier.
Net profit for the first half was $501.4m, up 11%. Diluted EPS came in at $0.91 versus $0.82 in the year-earlier six months.
Hormel reaffirmed its full-year net sales outlook of $11.7bn to $12.5bn but lowered the EPS guidance to a $1.87 to $1.97 range, from $1.87 to $2.03 previously.
"We are confident in our ability to deliver our sales guidance given robust demand for our brands across the retail, foodservice, and international channels; improvements in our supply chain, investments in capacity; and from strategic pricing actions," Snee said.