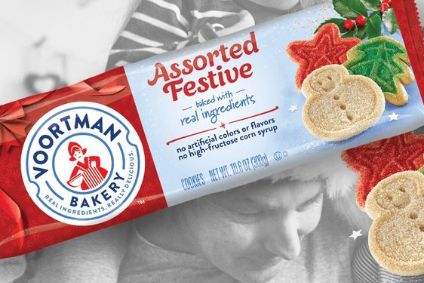 US baked-goods supplier Hostess Brands has entered into an agreement to buy Canada-based wafer and cookie business Voortman from private-equity firm Swander Pace Capital and management for around US$320m.
Twinkies owner Hostess, headquartered in Missouri, said the deal provides it with entry into "attractive", adjacent categories with "better-for-you product characteristics".
Hostess said the transaction is expected to generate at least $15m of annual run-rate synergies and double digit EPS accretion by 2021. It expects to close the transaction in early January 2020.
Voortman, based in Burlington, Ontario, is a manufacturer of branded wafers as well as sugar-free and speciality cookies. It sold a majority stake in its business to North American private-equity firm Swander Pace Capital for an undisclosed sum in 2015.
Andy Callahan, Hostess' president and CEO, said: "Voortman is a leading brand with a well-defined consumer position that complements and extends the growing Hostess portfolio into the growing cookie and better-for-you sweet snacking categories with meaningful runway for future growth.
"We believe the acquisition of Voortman will create significant value for all of our stakeholders. We expect the combination of Hostess' lean, proven operating model and Voortman's brand and adjacent category position, will result in meaningful cost savings and growth opportunities.
"This acquisition fits well into our long-term growth strategy and we are confident that Voortman will be a great addition to our existing sweet baked goods snacking and breakfast portfolio."
Douglas MacFarlane, CEO of Voortman, said: "The team at Voortman is excited about becoming part of the Hostess portfolio and the prospects for further dramatic growth of the Voortman brand behind the exceptional capabilities of the Hostess organisation."
Last week, Hostess set up a new executive role looking at strategy as the US baked-goods supplier embarks on the "next phase of growth". It moved CFO Tom Peterson to the new job of executive vice president, strategy and M&A.