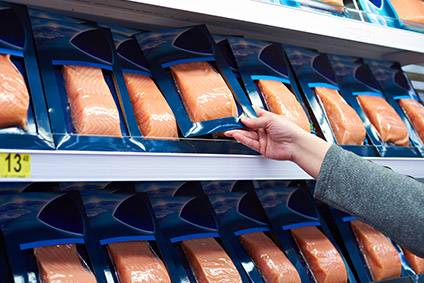 Iceland Seafood International (ISI) plans to acquire Carr & Sons Seafood, a subsidiary of Sweden's Mondi Group.
The publicly-listed Icelandic processor, based in the capital city of Reykjavík, said today (28 August) it has signed a letter of intent with Mondi to purchase Ireland's Carr, which specialises in smoked salmon destined mainly for the retail sector for both branded and private-label products.
ISI expects to close the deal by the end of November based on a price tag of EUR6.5m (US$7.7m), although key terms for the proposed transaction have yet to be agreed.
Located in the village of Killala, County Mayo, Carr generated sales last year of EUR11.5m and a pre-tax profit of EUR0.9m, according to the statement. The seafood firm's branded sales mainly consist of those from Nolan Seafoods, which was trading as Nolan's Quality Seafood before a merger with Carr in 2019.
"Iceland Seafood sees the proposed acquisition of Carr & Sons as a great fit to the group's strategy to focus on growing value-added activities in markets where we have a strong platform and market position," it said. "The acquisition will further strengthen the group position servicing the Irish retail market."
In March, ISI announced plans to merge its two UK operations and moving them into a newly acquired manufacturing site in Grimsby in eastern England. A month earlier, the company said it was merging operations in southern Europe.