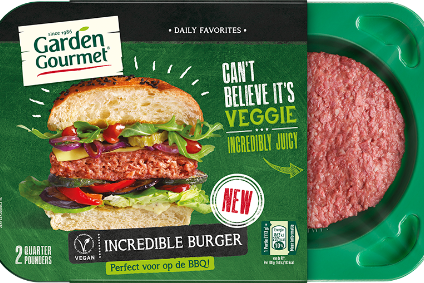 Nestlé has said a court decision on behalf of US-based Impossible Foods that prevents the Swiss food giant from using the designation 'Incredible' for its plant-based burgers, creates an element of "uncertainty" in the industry for establishing trademarks.
Impossible Foods won a preliminary injunction in the District Court in The Hague last week after claiming Nestlé's Incredible Burger, marketed in Europe under its Garden Gourmet brand, was too similar in name to its own meat-free patties, the Impossible Burger.
While Nestlé has agreed to withdraw the name to avoid daily fines and switch to the alternative designation of the 'Sensational Burger', it plans to appeal the decision.
A Nestlé spokesperson told just-food: "Impossible and Incredible are very different conceptually and this ruling creates uncertainty for anybody wishing to describe their products with purely praising adjectives.
"We are clearly disappointed by this provisional ruling as we believe that descriptive terms such as Incredible Burger, explaining the qualities of a product, must be available for general use. We will of course abide by this provisional decision and, in parallel, we will continue our best efforts in these ongoing proceedings to have the ruling reversed."
Nestlé launched the Incredible Burger in Europe in 2019 in Austria, Belgium, Denmark, Finland, Germany, the Netherlands, Norway and Sweden. The spokesperson said 'Sensational' will be applied to all the Garden Gourmet products that had previously used the Incredible designation.
Meanwhile, Nestlé has provided an update for the Garden Gourmet brand in the UK, where it was withdrawn from sale in April last year as the company explored "other options".
However, it appears no inroads have since been made.
The Nestlé spokesperson added: "Garden Gourmet products are still part of our UK and Irish out-of-home offering through our Nestlé Professional business, while in retail, we are now exploring our options in the plant-based market following the initial trial of Garden Gourmet in UK supermarkets."