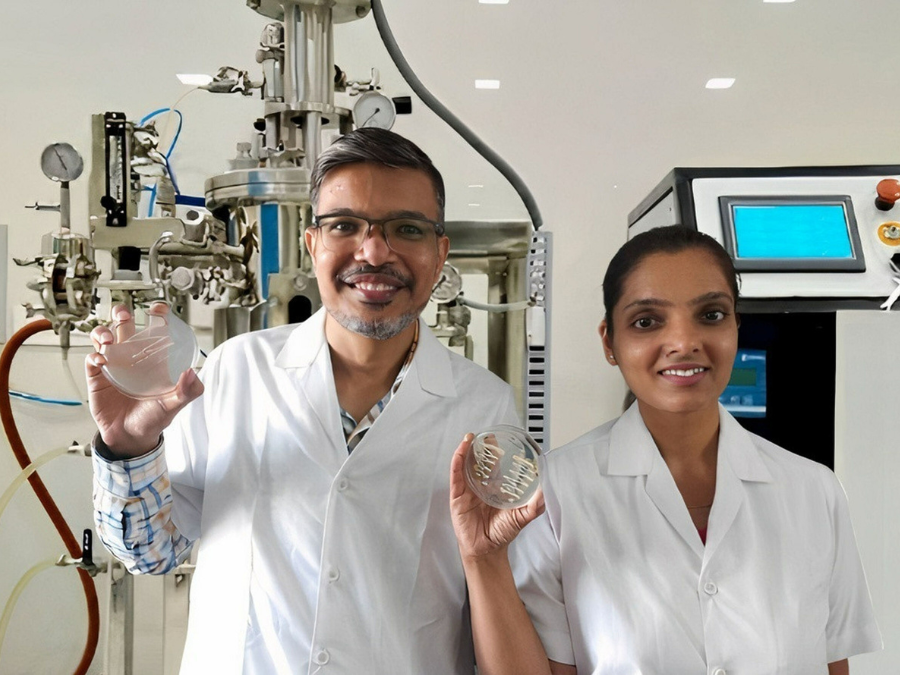 India's animal-free protein and dairy producer Zero Cow Factory has raised 320 million rupees ($4m) in its latest round of seed funding.
The Indian company will use the cash to accelerate its research and development, increase production capacity and acquire regulatory approvals for commercial launch in the market.
Financing was co-led by Green Frontier Capital, India venture-finance business GVFL and local investor pi Ventures, with a contribution from Calidad Pascual's investment arm Pascual Innoventures.
Founded in 2021 by Sohil Kapadia and Parini Kapadia, the biotechnology company said it is producing India's first plant-based protein and dairy products made using bioengineering microbes and precision fermentation.
Zero Cow Factory has developed a patented technology to produce the dairy proteins casein and whey. The start-up said there is a gap in the market for animal-free casein as it is "the most complex protein", and therefore "hasn't been commercialised by any company globally".
Zero Cow Factory said its 'Smart Protein' is a healthy alternative to cow's milk protein as it is free of lactose, growth hormones, cholesterol and saturated fat. It also claimed it is more sustainable as the technology requires 98% less water, emits 84% less CO2 emissions and consumes 65% less energy.
"We are excited to partner with our investors' outstanding setup and combine them with our talented team, which positions us uniquely to lead the way in building a global dairy 3.0 that is animal free, sustainable and scalable," Sohil Kapadia, co-founder and CEO of Zero Cow Factory, said.
Parini Kapadia, co-founder and CSO, added: "We are developing a technology to reproduce milk proteins to craft real dairy products that are ethical, safe, delicious, and identical to cow milk but without any animal involved."
In a statement to Just Food, Sohil Kapadia said: "Through this fund raise, Zero Cow Factory is planning to scale their production and to make it ready for the regulatory filings in the USA, Singapore and India. Based on approval for its novel food ingredient, the company is aiming to get into market in the next 2-3 years.
"The company is targeting a B2B route initially to scale faster by partnering with companies in the field of food, dairy, CPG, nutraceutical, and dietary supplements."
Zero Cow Factory previously raised an undisclosed amount in a pre-seed round from food-tech investors Artesian VC and Brinc.
Sandiip Bhammer, co-managing partner and founder at Green Frontier Capital, said: "With cattle being the number one agricultural source of greenhouse gases, precision fermentation start-ups have the potential to disrupt the dairy industry globally.
"If the world (and India) has to achieve its net-zero goals, there needs to be a pivot rather quickly to sustainable solutions like precision fermentation and, in that regard, Zero Cow Factory is working assiduously on developing its own proprietary A2 casein-based solution, a weakness which plant-based ingredients have not yet been able to address successfully."
Meanwhile, several food majors have invested in precision fermentation.
Last year, multinational Unilever said it was investing in precision fermentation technology to reduce the carbon footprint of its ice cream. Nestlé also announced plans to develop animal-free dairy products in conjunction with US-based Perfect Day, a company that makes animal-free protein.