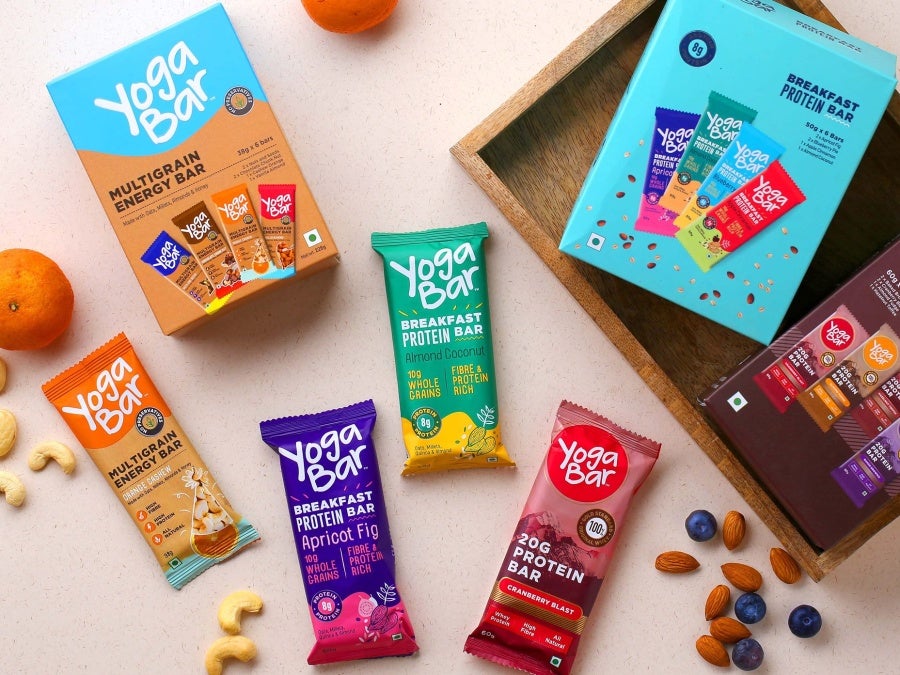 Indian FMCG major ITC has bought Sproutlife Foods Private Limited, it announced this week.
The deal includes Sproutlife Foods's direct-to-consumer health brand Yoga Bar, which sells protein bars, muesli and peanut butters.
ITC said it expects to "rapidly scale up" Yoga Bar as part of its strategy to grow its healthy-foods portfolio.
The deal, for an undisclosed sum, is expected to be completed by 2027, with at least a 47.5% stake in the business acquired by 31 March 2025.
"The acquisition will enable ITC to augment its future-ready portfolio and enhance market presence in the 'good for you' space," it said in a statement.
"Yoga Bar is expected to be rapidly scaled up, leveraging ITC's enterprise strengths in areas such as sales and distribution, sourcing, product development and digital."
ITC food division chief executive Hemant Malik said: "We believe that this investment is an exciting opportunity that aligns with ITC's foods business' aspiration to build a formidable portfolio in the nutrition-led, healthy-foods space.
"Within a short span of time, Yoga Bar has established itself as a leading brand in the healthy foods space, driven by impactful market positioning and a range of innovative products."
Yoga Bar was founded by two sisters, Anindita and Suhasini Sampath, in 2014 and now has an annual run rate of INR1bn (US$12.3m).
While the bulk of its sales are online, it now has a "growing presence in offline stores", ITC said.
In a statement, the Sampaths said: "We are delighted to join hands with ITC in Yoga Bar's next phase of growth. ITC has a long history of building world-class brands, leveraging its core competencies which encompass a superior understanding of the consumer, strong backward linkages with the agri-supply chain and a deep and wide distribution network.
"We are confident that this partnership will add to Yoga Bar's competitive advantage and take it to the next level from the current annualised run rate of over INR1bn. We are delighted that ITC and Yoga Bar will work together to build one of the largest brands in the healthy-foods space."
ITC, known in food for brands such as Bingo snacks and Aashirvaad kitchen ingredients, last year launched a range of products into the country's fledgling market for plant-based meat alternatives.
Big Food's stake in the future – in-house venture-capital funds' investments