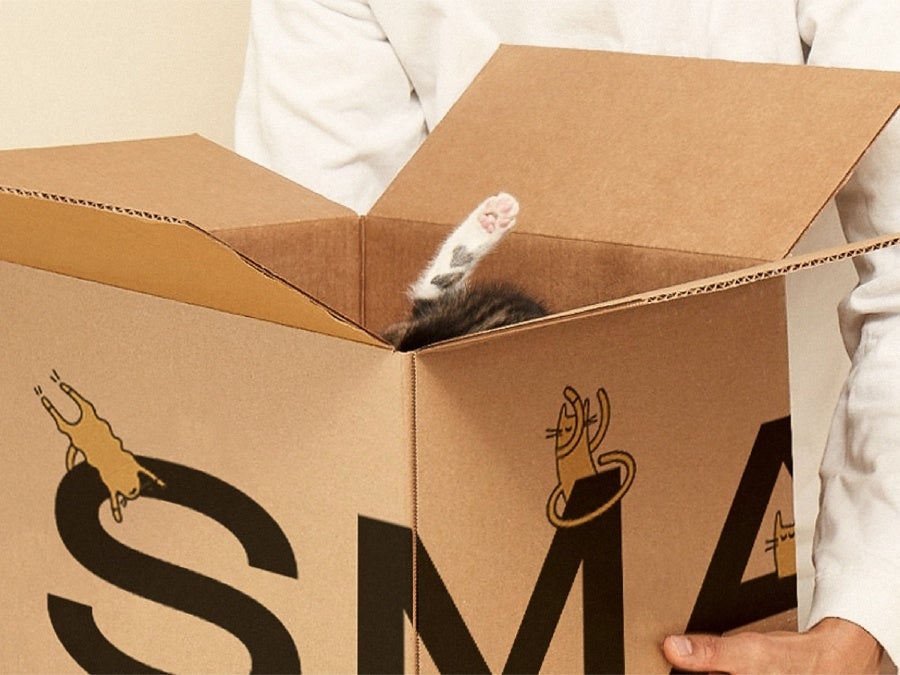 For Big Food companies looking to gain exposure to new, exciting, potentially faster-growing categories, M&A remains a popular route. But an alternative, especially when it comes to start-up companies, is to make equity investments.
And, over the last two years, an increasing number of major food companies majors have established in-house venture-capital arms to back innovative young companies with bags of potential, with a view to helping them to grow.
This is not altruism of course but such investments should, in theory, benefit both parties, enabling so-called Big Food to tap into evolving consumer trends and learn more about how to innovate and do business in a more agile manner.
Here we look at what some of the major companies have done in this area and at some of their key investments.
General Mills
General Mills has its 301 Inc arm, which outlines its strategy thus: "We are seeking emerging food brands with a compelling product, a strategic fit and fuelled by founders that are driven, passionate and aren't going to settle for anything less than success."
Investments include:
– Good Culture, a US cottage cheese maker (2016, 2019)
– US snacks firm Rhythm Superfoods (2016)
– Tio Gazpacho, a convenience food firm (2016)
– Kite Hill, a US maker of nut-based dairy products (2016)
– California-based emerging probiotics firm Farmhouse Culture (2017)
– US plant-based protein bar supplier D's Naturals (2017)
– Purely Elizabeth, a US oatmeal, muesli, granola and cereal firm (deal done 2017)
– Beyond Meat, an alternative protein business (2017)
– Urban Remedy, a California-based plant-based food company (2018)
– GoodBelly, a Colorado-based probiotics food and drink products firm (2018)
– Gathered Foods, the US business behind the seafood-alternative brand Good Catch (2020)
– Pots & Co, a UK desserts maker that became 301 Inc.'s first overseas investment (2021)
– PetPlate, a US direct-to-consumer dog-food firm (2021)
– Everything Legendary, a US supplier of plant-based meat products (2022)
– Smalls, a cat-food start-up based in New York (2023)
Kellogg
Kellogg's corporate-venture arm, Eighteen94 Capital, has the following proposition: "If you have a food-industry consumer product in-market or ready to launch, we have the capital and resources to take it to the next level".
Investments include:
– Kuli Kuli, which makes products using moringa (2017)
– Bright Greens, a US smoothie businesses (2017)
– US mushroom ingredients firm MycoTechnology (2017, 2019 and 2020)
– Cargo (pictured above), a US, in-car product sale business (2018)
– Plantible Foods, a California-based start-up developing plant-based protein, on a B2B basis, from duckweed.
Hershey
The US snacks giant has set up in-house arm C7 Ventures to make equity investments.
In 2019, Hershey acquired minority stakes in Irish snack brand Fulfil and US confectionery maker Blue Stripes through the investment vehicle.
Two years later, the company used C7 Ventures to take part in a Series B funding round for US firm Bonumose to support the commercial production of allulose and tagutose.
Campbell Soup Co.
Campbell Soup Co. unveiled its US$125m venture capital fund Acre Venture Partners in February 2016.
The soup maker owned 99.8% of the fund, an interest the company sold in 2020.
Then CEO Denise Morrison said at launch: "We believe that defining the future of real food requires new approaches, new business models, smart external development and an ecosystem of innovative partners."
Investments included:
– Spoiler Alert, a food technology business (2016)
– ImpactVision, also a food technology business (2017)
– Pilotworks, which aids food entrepreneur start-ups (2017)
Müller
In 2019, the German dairy giant set up Müller Ventures, a unit to "invest into early-stage start-up companies along the food and beverage value chain to generate a financial return and boost an innovation culture".
The Zurich-based venture-capital arm's efforts have so far included an investment in Yofix Probiotics, the Israel-based dairy-free yogurt start-up, in 2020.
Tyson Foods
Tyson Foods, the US meat giant, has a venture capital arm, Tyson Ventures, which was established in autumn 2016 to invest in companies developing breakthrough technologies, business models and products to sustainably feed the growing world population.
Key investments include:
– Beyond Meat, an alternative protein company (2016 and again in 2017. Exited in 2019)
– Memphis Meats, a US producer of 'lab-grown' meat (2018)
– Tovala, a US steam oven and ready-to-cook meals start-up (2018)
– FoodLogiQ, a US food-tech business (2018)
– Future Meat Technologies, an Israel-based lab-produced meat firm (2018)
– US mushroom ingredients firm MycoTechnology (2019 and 2020)
– US plant-base shrimp company New Wave Foods (2019)
In April 2019, Tyson Ventures invested in California-based food safety business Clear Labs.
Kraft Heinz
In October 2018, US food giant Kraft Heinz announced it was launching a venture fund that would invest in emerging tech companies that are aiming to transform the food industry.
Bernardo Hees, then chief executive officer at Kraft Heinz, said at the time: "New technological innovations in the food industry create endless new opportunities to strengthen business models. Through Evolv Ventures, we will work with tomorrow's most innovative founders and companies in the space, and use the full resources of Kraft Heinz to help them succeed."
Investments so far:
– San Francisco-based food-to-table delivery service GrubMarket (2019)
– New Culture, another firm in San Francisco, focused on developing animal-free dairy cheese products (2019) and again in (2021)
– Flowhub, a Colorado-based cannabis tech firm that works with retailers (2019)
– Zippin, a US-based cashier-less technology start-up that employs computer vision, artificial intelligence (AI), and sensor-fusion technology to provide checkout-free services for retailers (2019)
– Joywell Foods, a California-based sweet protein ingredients business (2020)
just-food interview from September 2019: "We're looking 10 years forward" – Evolv Ventures' Steve Sanger on strategy of Kraft Heinz's investment fund
Mondelez International
In October 2018, the snacks giant behind Cadbury and Oreo launched a business unit aiming to tap into the trends that could drive the future growth of the market.
Named SnackFutures, Mondelez's unit was set up to focus on three areas, one of which is investing in fledgling firms.
The unit has three "mandates", which Mondelez dubs "invent", "reinvent" and "venture". It's the third of these mandates that focuses on "venturing with start-up entrepreneurs to seed new businesses".
Tim Cofer, Mondelez's chief growth officer and who leads the unit, said at the time: "Discovering and unleashing innovative ideas in snacking that will delight consumers and drive growth is a key element of our new strategy. We are launching SnackFutures, a new forward-thinking innovation hub, to capitalise on new trends and mobilise entrepreneurial talent and technologies to build and grow small brands with large-scale potential."
In 2021, Mondelez through SnackFutures, set up CoLab, an accelerator scheme to work with fledgling businesses in what the Cadbury maker calls "well-being snacks".
Investments include:
– US prebiotic functional foods business Uplift Food (2019)
– US free-from snacks maker Hu Master Holdings (2019); bought outright (2021)
– Israel snacks start-up Torr (2020)
– Eastern Standard Provisions, a US pretzel business (2023)
Interview, March 2022: "A diversity of thinking and perspectives makes everyone better" – Mondelez's Brigette Wolf on working with start-ups and more inclusive investing
Hain Celestial
Hain Celestial, the organic and natural food specialist, established its "strategic platform" Cultivate Ventures in November 2016 with a mission to "grow strategic investments and act as an incubator of small acquisitions until they reach scale for inclusion in the company's core platforms."
Key investments included:
– Local 130 Seafood, a seafood business
– Maketto, a culinary marketplace
– FoodyTV, a TV food network
– Foodify, an office food delivery firm
– Better Bean Co., a US manufacturer of bean-based products (2017)
Hormel Foods
The US manufacturer behind Spam canned meat and Skippy peanut butter set up corporate-venture arm 199 Ventures in 2019.
Also an incubator, 199 Ventures focuses on four areas: alternative proteins; new business models (such as direct-to-consumer); "fuelling foods" (which includes personalised nutrition) and "food technology", which Hormel says takes in novel ingredients, "next-gen" food production, food safety and sustainability.
In a statement on the Hormel corporate website, the company says 199 Ventures "connects emerging food companies and entrepreneurs to Hormel Foods, our resources, and industry-leading expertise to build collaborative relationships and support their development through strategic partnerships".
In October 2021, Hormel announced it had decided to team up with US ingredients supplier The Better Meat Co. to bring new mycoprotein- and plant-based protein products to the marketplace. The deal was struck via 199 Ventures.
Asked if the corporate-venture arm had invested in The Better Meat Co. or in other companies so far, a Hormel spokesperson said at the time: "199 Ventures can make equity investments to support the strategic development of its partners. At this time, we are not disclosing potential investment partners."
In December 2021, 199 Ventures was named the anchor investor in Green Circle Foodtech Ventures I, a new VC division of boutique merchant bank Green Circle Capital Partners.
Green Circle Foodtech Ventures I is "dedicated to sustainable, disruptive technologies in the foodtech ecosystem", Green Circle Capital Partners said.
Bryan Kreske, leader of the 199 Ventures department at Hormel, said: "Since committing to invest in the Fund, we are looking forward to the many areas of investment including alternative protein and plant-based foods."
Unilever
Unilever, the Anglo-Dutch consumer goods giant, established its Unilever Ventures arm as long ago as 2002.
It works closely with the company's incubator programme Unilever Foundry, which provides access to pilot projects, mentorship and grant finance.
Key investments in food and beverage include:
– Froosh, a smoothie brand (2008)
– Gousto, a recipe box company (2014 and 2019)
– Instacart, a grocery store delivery business (2016)
– Sun Basket, an organic and non-GMP food ingredients business (2017 and 2018)
– Milkbasket, a grocery delivery service in India (2018)
– Youvit, an Indonesia-based vitamins business (2022), Unilever Ventures' first investment in south-east Asia
Nestlé
Nestlé launched its venture capital fund in 2002. It is managed by an independent company, Inventages Ventures Capital, and is intended to provide the Swiss-based food giant with better access to new science, technology and know-how opportunities, through acquisitions, minority stakes, licensing and joint-ventures.
Key investments include:
– Vital Foods, a digestive aid business
– XO, a canned beverage innovator
– Velle, an oat-based product group
Danone
Danone, the French dairy giant, has a venture capital arm in the shape of Danone Manifesto Ventures, based in New York.
Set up in 2016, Danone said it employs a "carefully selected team that is driven, passionate and eager to team up with exceptional entrepreneurs".
Key investments include:
– Yooji, a French baby food start-up (2017) and (2020)
– Kona Deep, a Hawaii-based water business (2017)
– Harmless Harvest, a US-based coconut water supplier (2018 and 2021 – the latter investment took Danone to majority shareholder)
– Farmer's Fridge, a US vending-machine business (2018)
– Yumble, a meal-kits delivery firm, supplying kids meals (2018)
– Hälsa, a California-based supplier of oat-based, vegan beverages and yogurts (2018 and 2019)
– Agricool, a French urban farming business (2018)
– Epigamia, an Indian yogurt business (2019) and (2020)
– Forager Project, a US plant-based organic dairy company (2019)
– Nature's Fynd – a Chicago-based firm producing alternative meat products using protein derived from microbes discovered in the "geothermal springs of Yellowstone's ancient volcano" (2019 and 2020)
– Phenix, a Paris-based business dedicated to cutting food waste (2020)
– Laird Superfood, a US plant-based business making products from ingredients such as coconut water and turmeric (2020)
– Ready, Set Food, a California-based business that manufactures supplements which help babies to tackle common food allergies (2020)
– Hungry Harvest, set up in 2014, a US firm delivering "oddly-shaped" or surplus fruit and veg to consumers' homes (2020)
– Splendid Spoon, a US direct-to-consumer business, founded in 2013, that focuses on ready-made plant-based soups, bowls and smoothies (2021)
– Minor Figures, a UK-based oat-milk firm (2022)
– Symbrosia, a US start-up which has created a feed additive said to reduce methane emissions in cattle (2022)
– Wilk, an Israel-based start-up producing cell-based dairy and infant formula (2023)
– Imagindairy, another business based in Israel. Set up in 2020, Imagindairy develops animal-free dairy ingredients (2023)
Barilla
Barilla, the Italian pasta and pasta sauce specialist, launched a venture capital fund and innovation hub called Blu1887 in November 2017, the name reflecting the colour of its packaging and the year it was founded.
Blu1877's initial plan was to seed investments in innovators in products and meal solutions connected with Barilla's core business and related ones.
Key investments include:
– Regrained Supergrain, a health bar company  (2017)
– BluRhapsody, a 3D pasta shaping business (2017)
– Pasta Evangelists, UK-based pasta supplier, primarily a direct-to-consumer business (2021)
In March 2019, Blu1877 was one of a group of investors to back California-based food by-products start-up Planetarians.
Katjes Group
Katjes Group, the German confectioner, has an investment arm called Katjesgreenfood which, as its name suggests, puts money into up-and-coming food brands with an eye on innovation and alternative food sources.
Key investments include:
– Veganz, a vegan supermarket chain in Germany (2016)
– Haferkater, a German porridge business (2017)
– Caté, a coffee and cherries-based drinks company (2017)
– Hemptastic, a hemp lemonade producer
– Seven Sundays, a US muesli manufacturer (2017)
– Foodstirs, a US organic baking start-up (2018)
– Fora, another US firm and supplier of vegan butter (2018)
– Wild Friends, a US plant-based, nut butter spreads maker (2018)
– The Rainforest Company, a business in Berlin marketing products containing açaí
– PigOut, a US alternative bacon products start-up (2019)
In December 2021, Katjesgreenfood invested in German vegan sauces start-up Ohso Lecker.
In May 2023, the fund announced it had bought 10% of German cereal business Mymuesli. Katjesgreenfood said the investment was its largest minority shareholding to date.
Grefusa
The Spain-based snacks supplier set up Grefusa Ventures in 2018.
The privately-owned company, which has a brand portfolio including Snatt's "bread snacks", said it wants to invest not just in salty snacks but further afield.
In 2019, Grefusa announced the division's first investment, with the backing of Spanish gaming business Play&go Experience.
Thai Union Group
Thai Union Group launched a venture fund in October 2019.
The Thailand-based company, which owns the John West tuna brand, put an initial amount of US$30m into the fund which will back "innovative companies that are developing breakthrough technologies in food-tech".
Specifically, it was set up to invest in alternative protein, functional nutrition and value chain technology
The fund made its first investment straight away, pumping an undisclosed sum into Israel-based Flying Spark, which produces larval insect protein as a "sustainable and nutritious alternative protein".
In September 2020, the fund invested in food-tech businesses Alchemy Foodtech, Manna Foods Co. and HydroNeo as well as food-tech investment fund VisVires New Protein.
A year later, Thai Union joined Japan's Sumitomo, South Korea's Pulmuone and US food major Rich Products Corp. as an investor in BlueNalu, a Californian firm developing cell-based seafood.
In July 2021, Thai Union took part in a US$105m funding round for Israel cell-based meat company Aleph Farms.
Fonterra
In March 2017, Fonterra, the world's largest dairy exporter launched the Fonterra Ventures Co-Lab – an open platform designed to forge potential partnerships with "entrepreneurial individuals and businesses".
A year later, Fonterra announced the division's first "strategic partnership" with a stake in Germany-based sports-nutrition firm Goodminton, a holding company that includes local start-up Foodspring.
Fonterra sold its stake in Goodminton in 2019 to Mars.
Orkla
Nordic food group Orkla has more than one investment vehicle.
At a group level, it set up an in-house venture fund in March 2017 to back start-up businesses.
On launch, it said that through Orkla Ventures it planned to build "a project portfolio consisting of exciting, relevant growth companies with significant potential".
Orkla Ventures will initially focus on businesses in the Nordic region and Baltic states. It has set aside NOK100m (US$13m then) to invest.
In November 2019, it was announced the fund had invested in Norway-based baby-food start-up Grogro.
Meanwhile, in India, Orkla subsidiary MTR Foods has set up its own investment fund. MTR Foods announced its first investment in May 2018, backing kids' snacks start-up FirmRoots.
Rich Products Corp.
The privately-owned US giant, home to brands such as Seapak seafood, Jon Donaire desserts and Byron's Smokehouse barbecue meats, has Rich Products Ventures, a corporate-venture arm that, according to management executives, "invests in and supports companies that want to grow in B2B and direct-to-consumer food channels such as foodservice, in-store bakery and e-commerce".
Rich Products' Ventures investments have included:
BlueNalu, a business based in San Diego that is developing cell-based seafood (2020)
Tovala, the meal-service and smart-oven company, based in Chicago that has also attracted investment from Tyson (2020)
MyCoTechnology, which provides ingredients based on mushrooms for food and beverage companies (2020)
In 2021, Dao Foods International, an investor in alt-protein businesses in China, announced Rich Products as a backer of its Dao Foods Venture Fund 1. The fund is looking to invest in up to 30 alt-protein start-ups in China.
A year later, Rich Products was announced as an investor in Haofood, a start-up in China that sells chicken made from peanut protein.
Warburtons
In 2020, the UK bread major teamed up with local accelerator Mission Ventures to invest in start-ups offering "bakery-led brands".
Privately-owned Warburtons and Mission Ventures, formerly known as Grocery Accelerator, said they planned to fund around five UK businesses that incorporated baking in their production process, including baking kits and baked snacks, as well as traditional goods such as bread and biscuits.
A vehicle, Batch Ventures, was set up by Warburtons and Mission Ventures to make the investments.
In February 2021, Batch Ventures announced its first move, investing in UK biscotti maker The Artful Baker. A month later, it made its second investment – pumping GBP250,000 (US$344,980) into UK healthier snacks firm Insane Grain. In 2022, Batch Ventures backed Snackzilla, a UK company marketing healthier snacks for children.
Grupo Bimbo
Bimbo Ventures is the in-house investment arm of Mexico-based bakery giant Grupo Bimbo, set up in 2017 to "find and drive entrepreneurs' projects".
In 2021, the company used Bimbo Ventures to buy a minority stake in Rule Breaker Snacks, a US-based maker of vegan and gluten-free treats.
The same year, Bimbo led a funding round in Ecuador's LiveKuna, a manufacturer of snacks and 'superfood' cereals.
Bimbo Ventures has also worked with Mexico-based venture-capital firm BlueBox Ventures to set up a food-tech accelerator for the bakery group called Eleva.
Minerva
The Brazilian meat processor launched a venture-capital fund in July 2020 to target investments in start-ups across the supply chain.
It "will be focused on start-ups and tech companies with highly innovative skills, strictly related to Minerva´s value chain (alternative proteins, logistics, livestock, agri-tech and food retail) that have a long-term potential to enhance synergies, leverage our capabilities and unlock unique opportunities," the company said in a statement, without providing further details.
just-food asked Minerva for more information regarding the targeted geographical markets, the amount of money it plans to invest and the reasons behind the launch, but a spokesperson for the meat processor said no other details would be revealed until it publishes its next set of results.
No further information has yet been forthcoming.
Lotus Bakeries
In summer 2019, Belgium's Lotus Bakeries launched a fund to back emerging companies.
Lotus' FF2032 fund – the FF standing for fast forward and 2032 marking the company's centenary – was established to "create a platform for investment in promising brands and growth companies offering innovative products, technologies or market approaches within the food sector".
The fund made its first investment in July 2019, acquiring 20% of UK-based sourdough crispbread maker Peter's Yard for an undisclosed sum. In July 2022, Lotus announced a deal to buy the rest of the business.
Lotus said the fund will invest in companies focused on "contemporary consumer demands" in the areas of nutrition and convenience, based in Europe or the US. It said it will invest up to EUR30m (US$33.3m at the prevailing exchange rate) in such minority interests.
In December 2021, the fund add a fifth firm to its investment roster, with a minority interest in better-for-you-snacks business The Good Crisp Company in Colorado. In May of that year, FF2032 took a minority stake in organic granola start-up Oot in the Netherlands following a similar transaction for US allergen-free biscuit maker Partake Foods in January.
In August 2020, Lotus announced it had bought a minority stake in US business Love Brands, the owner of corn-snacks brand Love Corn.
In December 2022, Lotus announced its fund had taken a minority stake in US better-for-you bar manufacturer Iqbar.
Paulig Group
Finland-based food company Paulig Group has an in-house venture capital fund called PINC.
In January 2021, it took part in a US$2.4m seed funding round for Mirai Foods, a Switzerland-based cell-based meat firm.
Zurich-based Mirai, founded in 2019, is believed to be the only cultivated meat player in Switzerland. It suggests it is one of the few companies operating in this field that does not genetically manipulate the animal cells it uses to create meat products, which it predicts will be an important distinction for Europe-based consumers.
In May 2021, Paulig invested in Finnish start-up Carrot Revolution, which owns Carrot Kitchen, a cooking app for children. Paulig led a round of investment of approximately EUR500,000.
Three months later, the company backed a Swedish start-up manufacturing ingredients for use in plant-based foods. Paulig took part in a seed-financing round held by Melt&Marble, which uses precision fermentation to produce fats from yeast.
In February 2022, Paulig announced it was a seed investor in Swedish gluten-free pizza firm For Real! Foods.
Just over a year later, Paulig took part in a US$5.6m Series A funding round in UK cocoa-free chocolate start-up WNWN Food Labs.
2023 also saw the company use PINC to invest in Improvin', an "AI-powered platform" its founders say allows clients to measure emissions and improve biodiversity.
Zentis
A Germany-based B2B and B2C business, Zentis set up Zentis Ventures in 2019.
The vehicle's investments to date include two companies based in Berlin: Haferkater, a start-up producing vegan porridge products; and Dörrwerk, which makes snacks and soups.
Calidad Pascual
In May 2021, Calidad Pascual, the Spain-based dairy business, joined the ranks of major food manufacturers that have set up an in-house venture arm.
The family-owned business formed Pascual Innoventures to work with and invest in start-ups doing business in areas including the circular economy, personalisation and health.
Pascual Innoventures, which is run by the third generation of Pascual family, is already working with Spain-based start-up Venvirotech on turning waste into bioplastics.
Tiger Brands
The same month, South Africa-based FMCG group Tiger Brands unveiled a fund with an initial capital outlay of less than ZAR100m (then US$7.1m).
The Tiger Brands Venture Capital Fund was targeted at product areas in which Tiger Brands operates, or in technologies linked to those operations, according to chief executive Noel Doyle.
"We believe that this [VC fund] will give us early access to some potential growth opportunities," Doyle explained at the time. He added: "We are not necessarily going to see the benefit of it in the next year or two but it's something that's essential for us to do. We have to find those high-growth, high-potential businesses."
In March 2022, Tiger Brands announced the fund's first investment – the acquisition of a minority stake in local plant-based protein business Herbivore Earthfoods.
BRF
In July 2021, Brazilian meat giant BRF made its first venture capital investment, backing Israel-based cell-based meat company Aleph Farms as part of a US$105m funding round. Its contribution was $2.5m.
Dr. Oetker
The Germany-based food major – a manufacturer of frozen pizza to puddings via cake mixes – followed Kraft Heinz in becoming an investor in US animal-free cheese firm New Culture in November 2021.
The investment was made by Be8 Ventures, which is funded by Dr. Oetker.
Be8 was founded in 2020 as an independent venture capital fund that has its investment focus in the food and food-tech industries. Other direct investments it has made include Bluu Bioscience (2021), Glovo (2021) and Planted Foods (2021).
The fund is "actively searching for and approaching early growth start-ups" with a focus on Europe, Israel and North America. It makes minority investments only (usually between 5% and 10%).