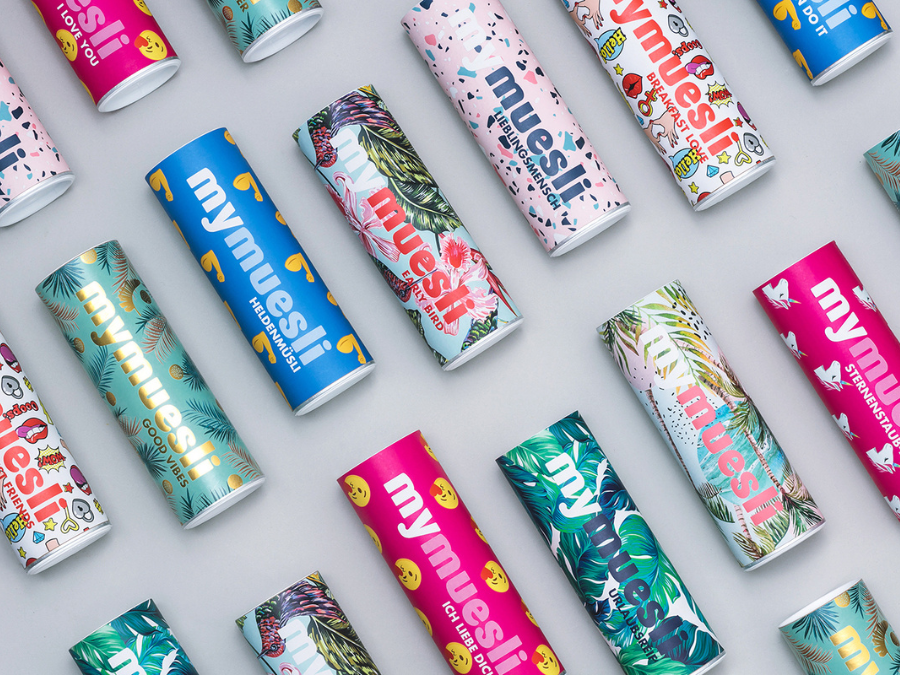 Katjesgreenfood has acquired a stake of around 10% in Mymuesli, a German supplier of customisable muesli.
The financial terms of the deal, announced yesterday (2 May) but which came into effect last month, were not disclosed. Approached by Just Food, Katjesgreenfood refused to be drawn on how much it had paid for the shares.
Announcing the investment in a statement, Katjesgreenfood said it is "further expanding its pioneering role for innovative food concepts" and wants to help Mymuesli boost its sales.
Katjesgreenfood, the venture-capital arm of German consumer-goods company Katjes Group, said the deal was its largest minority shareholding.
The fund described Mymuesli as the "world's first provider of individualised organic muesli and, as the market leader in online trading, is one of the three best-known muesli brands in Germany."
The German muesli producer allows its customers to create cereal mixes from more than 80 "organic ingredients". It also sells pre-packaged breakfast products such as porridges, granolas, bowls and snacks via its own web shop and through food retailers.
"A sharp increase in health awareness and the greatest possible individualization are absolute megatrends among consumers, which Mymuesli is addressing like no-one else," Dr Jesko Thron, the CMO of Katjesgreenfood, said. "As a pioneer for innovative and ecologically-oriented food concepts, we look forward to supporting the market leader for organic mueslis in the future with our know-how and the network of the Katjes Group."
Two years ago, news agency Reuters – quoting insiders "familiar with the plans" – reported Mymuesli wanted to carry out an initial public offering (IPO) no later than the autumn of 2021.
Philipp Kraiss, a co-founder of Mymuesli, said Katjesgreenfood "shares our basic values, namely to design a balanced diet individually and self-determinedly and to have a positive impact on life on our planet".
He added: "We are very happy to continue developing Mymuesli's story together. As proven branding and retail experts, Katjesgreenfood is exactly the right partner."
Katjesgreenfood, set up in 2016, is one of three businesses under Germany's Katjes Group, which also includes Katjes International and confectioner Katjes Fassin.
Other investments made by Katjesgreenfood include vegan sauces start-up Ohso Lecker, vegan and plant-based cheese business Veganz and porridge maker Haferkater and ice-cream producer Pink Albatross.