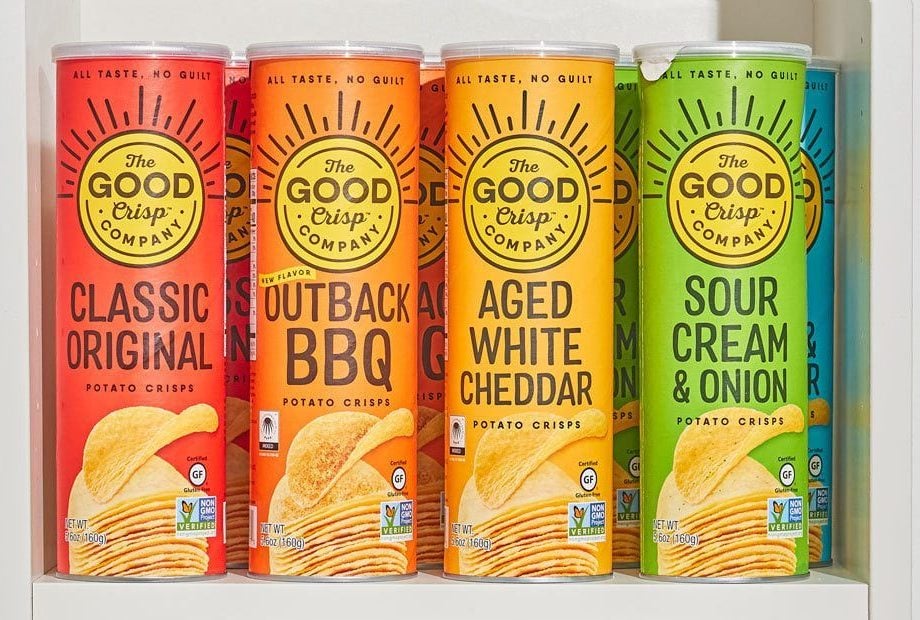 The Good Crisp Company, a US-based better-for-you snacks start-up, has sold a minority stake to Belgium's Lotus Bakeries as part of a new funding round.
Waffles, biscuits and snacks maker Lotus has invested in the business via its venture-capital arm FF2032, with the actual stake and cash injection amount not disclosed. The contribution was part of a Series A financing round, which included a returning investment from San Francisco-based VC firm CircleUp Capital Partners, according to a LinkedIn posting by Good Crisp's co-founder and CEO Matthew Parry.
Other participants included Clover Vitality, an early-stage investor based in Illinois, and VC firm Goat Rodeo Capital Management in San Francisco, along with another venture fund RCV Frontline in Michigan, Parry noted.
Good Crisp was co-founded by Parry originally in Australia in 2015 before moving the business to the US two years later, where it is based in Boulder, Colorado. The company produces gluten- and allergen-free, clean-label crisps without any artificial flavours, and has recently added cheese balls to its portfolio. The products can be found in Walmart, Whole Foods Market, Kroger and Wegmans.
Just Food has approached the company for more details on the Series A and what Good Crisp plans to use the funds for. CircleUp invested an undisclosed amount in the business in 2019.
Parry said in a statement from Lotus: "As part of the Lotus Bakeries Group, FF2032 brings generations of experience in growing and commercialising amazing tasting snacks. Especially in light of all the opportunities that we are already seeing in 2022, such as growth opportunities with new retailers and increasing rotations, I am convinced that we will benefit greatly from this partnership."
Lotus said Good Crisp is the venture arm's fifth investment since the fund was created in 2019. In May, FF2032 took a minority stake in organic granola start-up Oot in the Netherlands. It also acquired a minority interest in US allergen-free biscuit maker Partake Foods in January.
Others include US-based corn snacks maker Love Brands and crisp bread producer Peter's Yard in the UK, both via minority stakes.
Lotus Bakeries itself is the majority owner of UK-based Natural Balance Foods, which operates under the company's Natural Foods business unit making the Nakd and Trek snack bars. It previously purchased another UK firm, Urban Fresh Foods, the Bear snacks brand owner.
Isabelle Maes, the CEO of Natural Foods, said: "The Good Crisp Company positions itself as a better-for-you chips brand in a very sizeable market of savoury canister snacks and has already shown strong performance with compelling evidence for future potential. There is a great team in place that I look forward to working with."