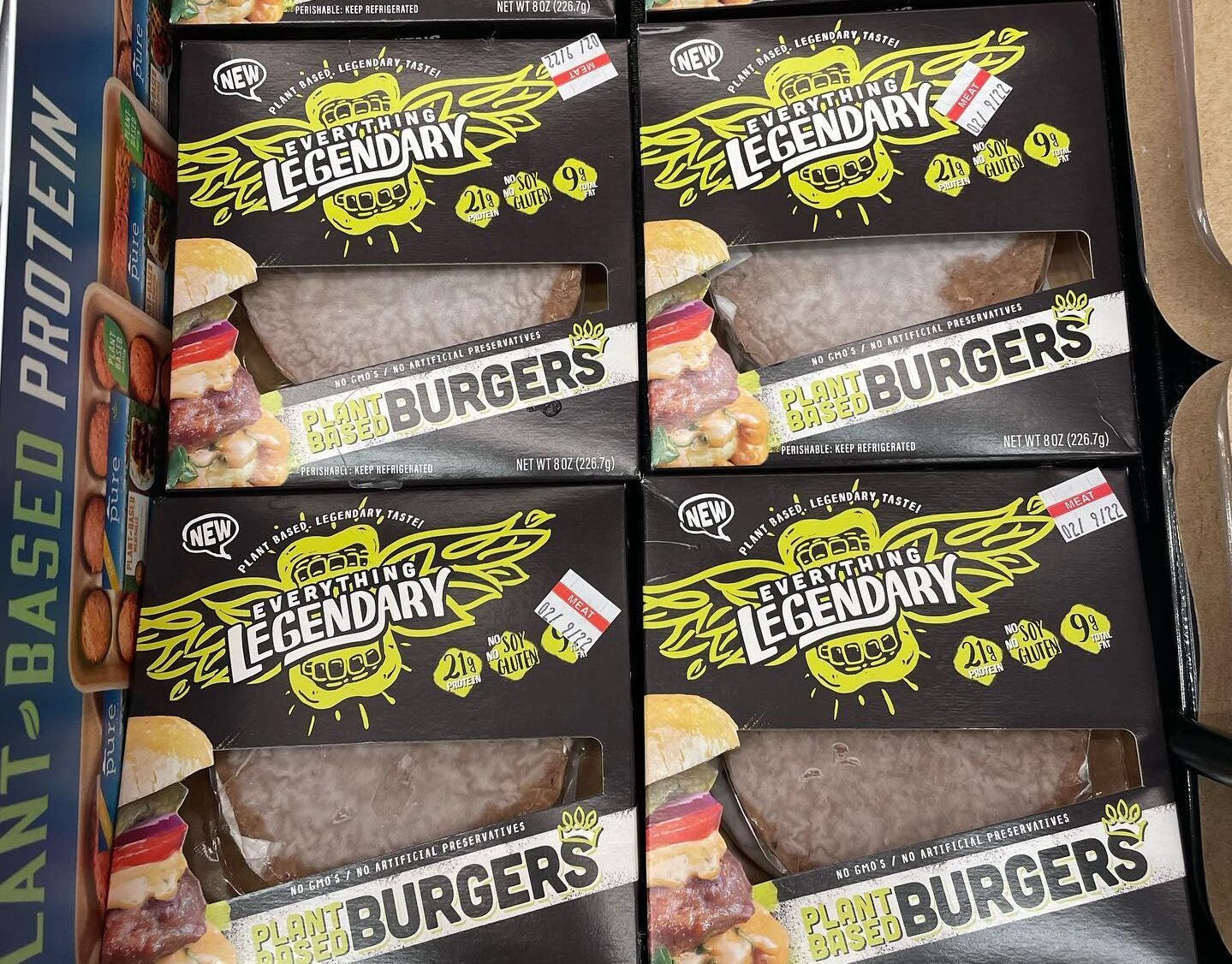 General Mills has funnelled investment into Everything Legendary, a meat-free start-up eyeing expansion beyond its US home market.
Founded last year by black entrepreneurs Duane Cheers (CEO) and Danita Claytor (COO), Everything Legendary has secured US$6m in Series A financing led by early-stage investor CircleUp Growth Partners. US food major General Mills joined the round through its 301 Inc. venture-capital fund, which has been active in other areas of plant-based foods.
The founders remain the largest shareholders, Everything Legendary confirmed. The company had previously raised $300,000 from billionaire investor Mark Cuban, who also contributed to the latest cash injection.
Everything Legendary started out with plant-based burgers and mince, stocked in Safeway, Acme, Giant and Target, along with select independent stores, totalling 1,500 across the US. Sprouts Farmers Market, Meijer and Publix are also on the roster for this year, with overall listings planned to reach 5,600 by the summer.
Plant-based sausage, boneless chicken wings and breakfast patties are also in the pipeline.
Cheers said: "There are a lot of people trying to get into the $5 billion-plus plant-based food market. We are looking to disrupt the multi-billion-dollar industry with unprecedented flavour, premium ingredients and high-energy marketing that sets our brand apart."
Entrepreneur and record executive Russell Simmons has joined the business as an advisor.
International expansion is potentially on the cards for next year, Everything Legendary confirmed. It refused to be drawn on its sales and profits. The company uses unnamed co-manufacturers in California, Ohio and New Jersey.
Doug Martin, the chief brand and disruptive growth officer at General Mills, said: "Given that black Americans are one of the fastest-growing vegan demographics in the country, we believe Everything Legendary is poised for substantial growth – and we are just as energised by the passion of these founders as we are about the business opportunity.
"Their plant-based, chef-created products are a natural fit for 301 Inc., where our mission is to discover and elevate remarkable founders with innovative offerings."
Previous investments by 301 Inc. include meat-free firms Beyond Meat and Urban Remedy, and Kite Hill in nut-based dairy. The venture fund has also invested in Good Catch, the alternative-seafood firm under Gathered Foods wings, D2C business PetPlate and snacks company Rhythm Superfoods.
Karen Howland, CircleUp's general partner, said Everything Legendary is a "fresh approach to the plant-based meat category".
She added: "The company has seen more rapid distribution growth than other better-funded businesses and we know this team won't stop until they are on top."
Just Food Guide: Big Food's stake in the future – in-house venture-capital funds