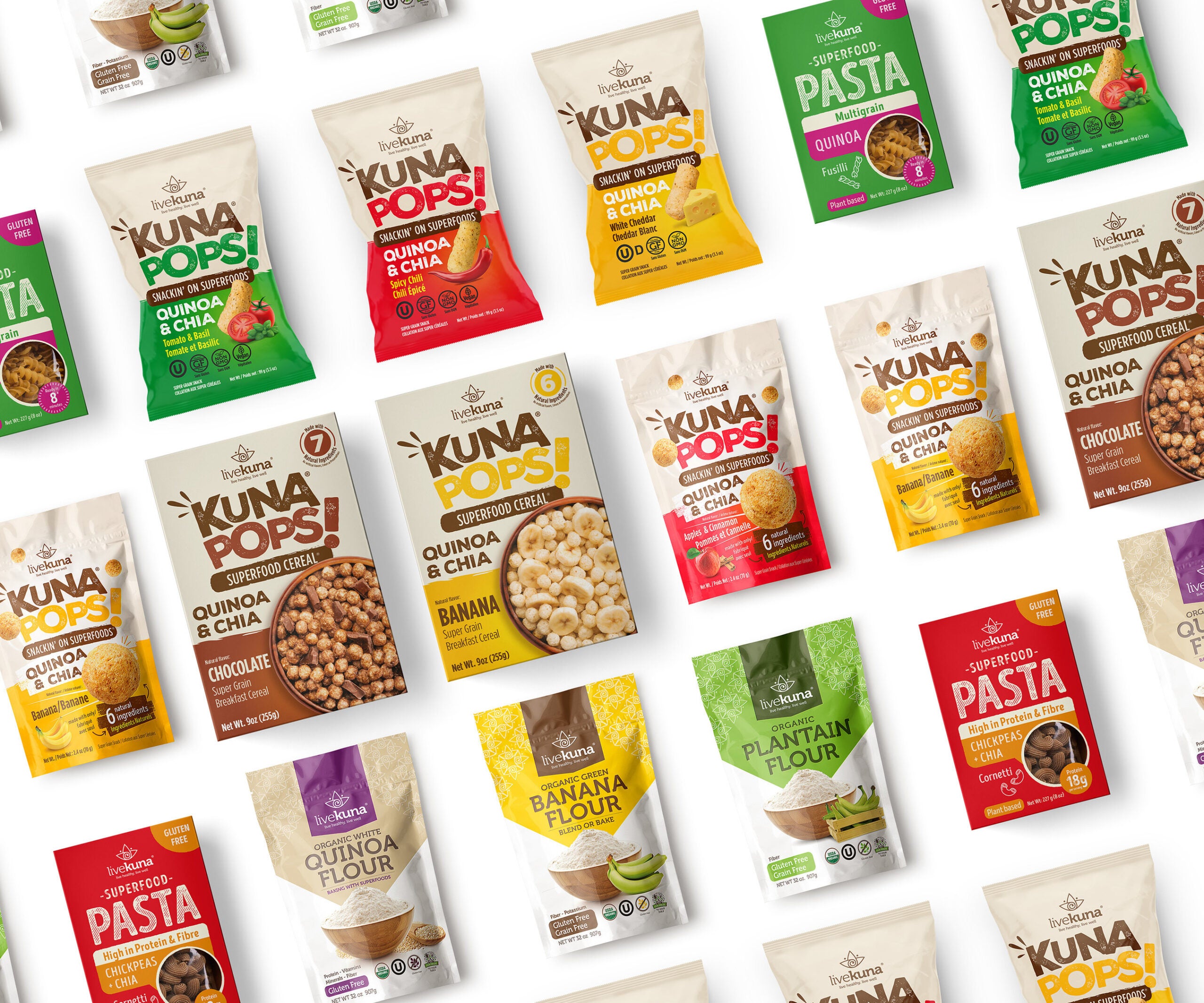 Mexican bakery giant Grupo Bimbo has led a funding round in Ecuador's LiveKuna, a manufacturer of snacks and 'superfood' cereals.
Bimbo, the world's largest bakery firm and the owner of more than 100 brands, said it plans to partner with LiveKuna on new product launches.
LiveKuna said it will use use the funds to expand its North American footprint and team, increase its network of farmers and fuel product innovation.
Financial details of the Series A round – led by Bimbo Ventures, the group's investment arm, with participation from SOSV and Amadeo – have not been disclosed.
LiveKuna's portfolio of natural products includes gluten-free flours, pasta, cereals, seeds and grains, in addition to its quinoa and chia puffed snacks line KunaPops.
This summer, LiveKuna launched KunaPops in the US at all 364 Sprouts Farmers Market stores and said revenue for the product doubled from 2020 to 2021. There are plans to extend the brand by launching sweet KunaPops in both a cereal and snack format in the first quarter of next year.
Before launching LiveKuna, co-founders Carlos Gutiérrez and Santiago Stacey set out to find Ecuadorian farmers who were growing superfoods. Today, they work directly with nearly 500 environmentally-friendly farmers from their home country to source chia and quinoa.
Constantino Matouk, director of Bimbo Ventures, said: "LiveKuna exceeds the expectations of today's consumers, delivering clean-label snacks and traceable ingredients without sacrificing taste.
"As we double down in the better-for-you category, we know LiveKuna – a purpose-led brand committed to sourcing superfood ingredients from family farms – will push the limits of what's possible in snacking."
LiveKuna co-founder and CEO Santiago Stacey said: "Both LiveKuna and Grupo Bimbo have exciting advancements on the horizon. Joining forces to help push the food category forward was a no brainer. As we look to launch new innovations, we're positive our synergy will help create even better healthy options for consumers."
The two companies began working together in July 2020, when Grupo Bimbo selected LiveKuna from a pool of applicants to develop a superfood bread. The bread, created with LiveKuna's chia and quinoa, is now being sold in Ecuadorian supermarkets. Furthering their partnership, a Grupo Bimbo representative will join LiveKuna's board of directors.
Bimbo's investment in LiveKuna follows two recent acquisitions.
In October, it acquired India-based bakery firm Kitty Bread and US snack maker Popcornopolis.
Read Just Food's Guide: Big Food's stake in the future – in-house venture capital funds