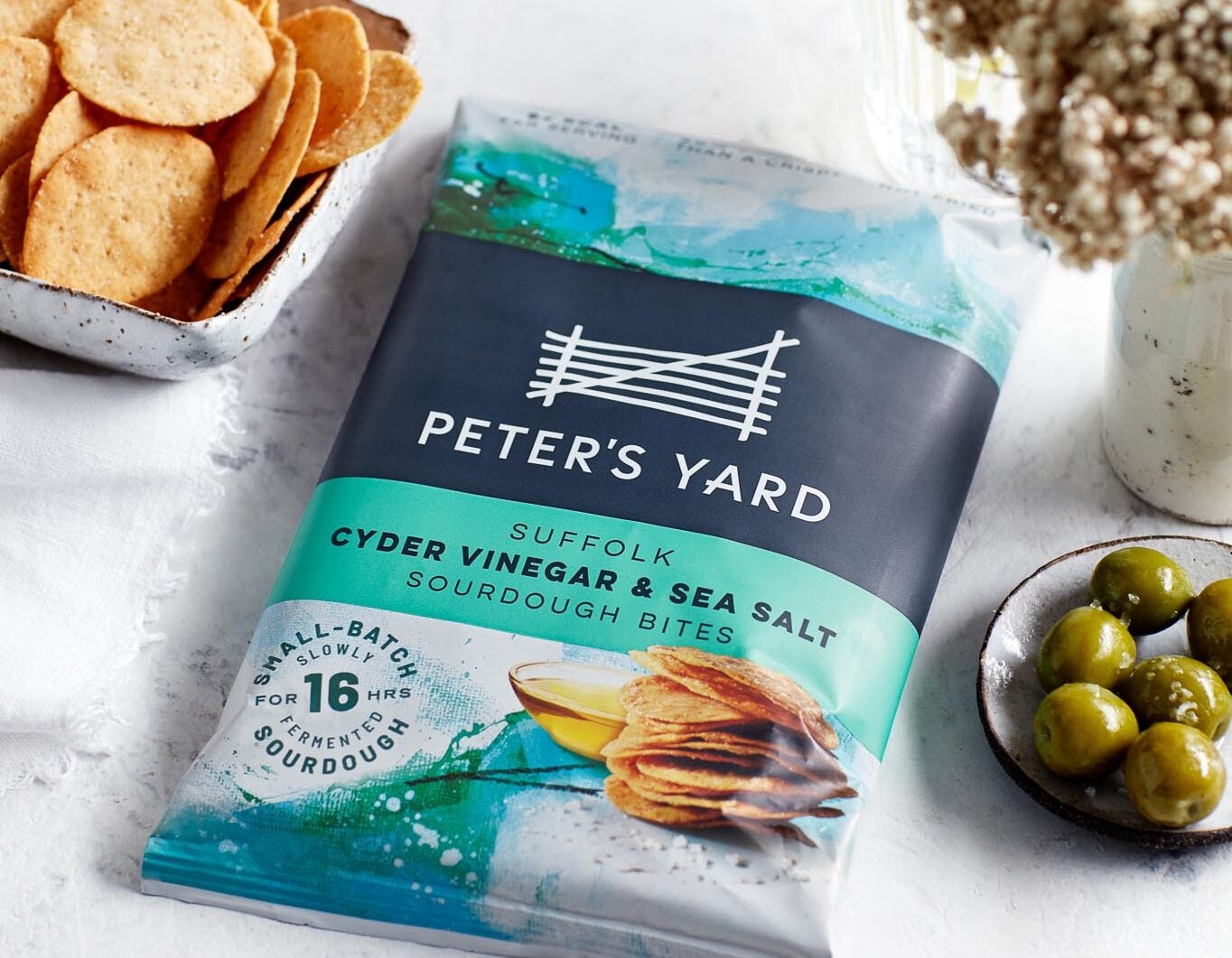 Lotus Bakeries is set to acquire 100% of Peter's Yard, the UK sourdough crackers business in which it has been an investor since 2019.
The Belgium-based group has owned 20% of Peter's Yard for almost three years.
Acquiring the initial minority stake in Peter's Yard was the first investment made by FF2032, Lotus Bakeries' venture-capital arm.
Peter's Yard markets sourdough crackers and crispbreads.
Announcing the deal for the remaining shares in the business, Lotus Bakeries said Peter's Yard "had grown significantly over the last three years, doubling sales in the UK to around GBP6m in sales".
The price Lotus Bakeries has paid for the other 80% of Peter's Yard "represents a multiple of circa two times net sales".
Ian Tencor and Wendy Wilson-Bett, the firm's joint managing directors, set up Peter's Yard in 2008. Tencor and Bett will hand over the running of the business to new managing director Jean-Baptiste Robert, a Lotus Bakeries executive.
In a joint statement, Tencor and Wilson-Bett said the "partnership" with Lotus Bakeries had "enabled us to grow faster". They added: "Our focus was always on finding a long-term partner for the brand, which convinces us that Peter's Yard has now found an excellent home within the Lotus Bakeries group brand portfolio."
Lotus Bakeries owns brands including Biscoff biscuits, Kiddylicious baby food and Bear snacks.
Isabelle Maes, the CEO of Lotus Bakeries' natural foods division, said: "With the addition of Peter's Yard's delicious sourdough products to the Lotus Bakeries family, we further strengthen our position in the UK and venture our first steps into the savoury snacking category."
The most recent investment made through FF2032 was in US start-up Good Crisp, a deal announced in December.
Aside from Peter's Yard and Good Crisp, FF2032 has invested in organic granola start-up Oot in the Netherlands, US allergen-free biscuit maker Partake Foods and US-based corn snacks maker Love Brands.
In 2021, Lotus Bakeries generated turnover of EUR750.2m (US$794.1m), up 13.1% on a year earlier. EBIT stood at EUR119.7m, a rise of 12.3% on the prior year. Net profit grew 10% to EUR90.7m.