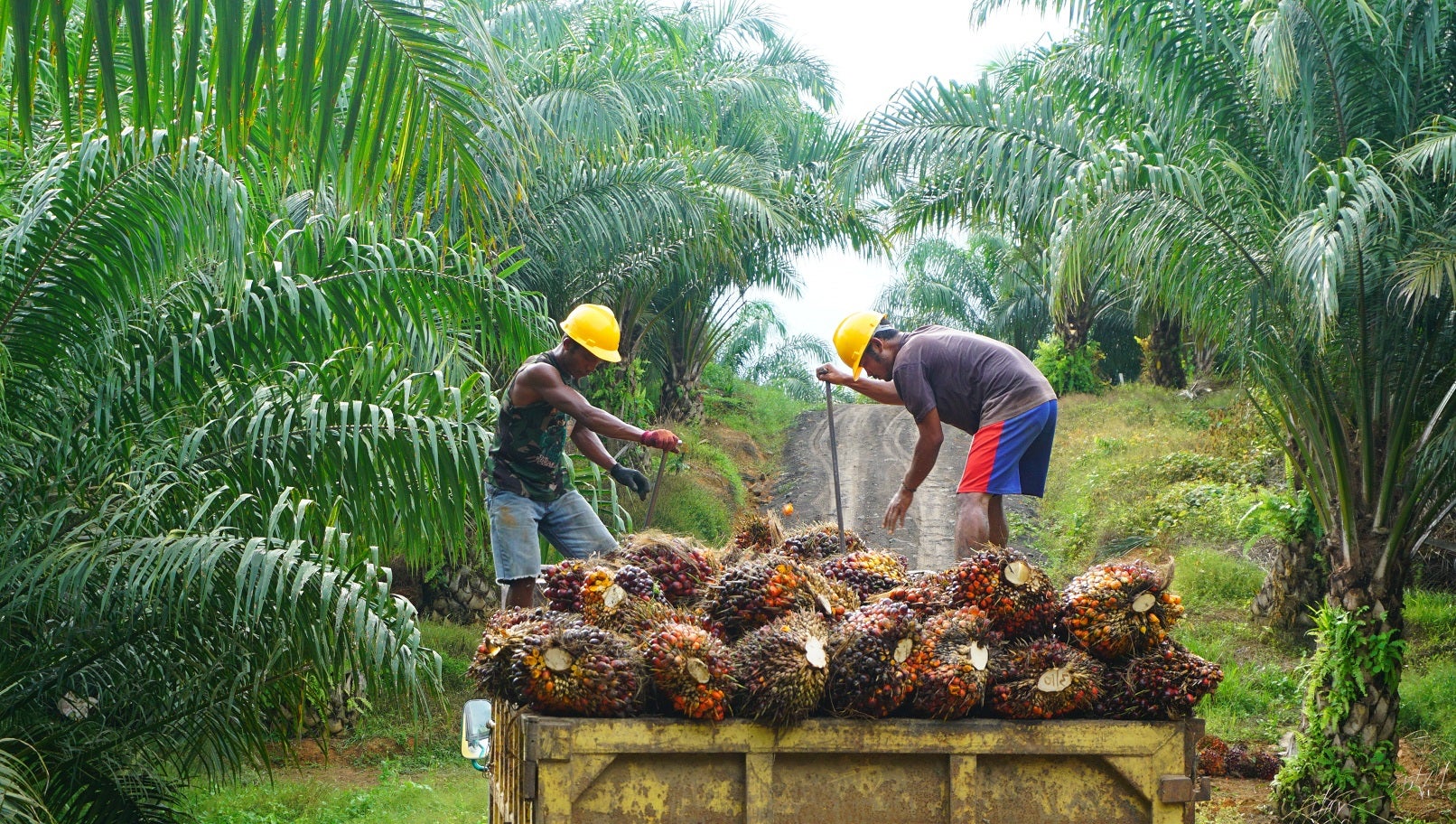 Indonesia's plan to stop palm oil exports will reportedly not cover all types of the food commodity.
On Friday, it was understood the upcoming ban – announced by the country's leader, President Joko Widodo – covered all palm oil exports.
However, Reuters, quoting industry sources who had been briefed by government officials, said the ban would cover shipments of refined, bleached and deodorised palm oil but not crude palm oil.
Nevertheless, the majority of Indonesia's palm oil exports are in the form of processed oils and so remain covered by the ban, the news agency said.
Indonesia's move is intended to secure the supply of palm oil for domestic use.
Global edible oil supplies have been impacted by Russia's invasion of Ukraine, which cut off shipments of sunflower oil from that country, the world's largest supplier of that type of oil. As a result, demand has increased for other types of edible oil and has directly led to Indonesia acting to protect its own supply.
Indonesia's ban on palm oil exports begins on Thursday (28 April) and no end date has been given.
Palm oil is widely used by the food industry, in products such as cakes, peanut butter and chocolate, with big food groups such as Nestle, Unilever and Mondelez International amongst the largest purchasers of the commodity.
Soap-to-ice-cream maker Unilever told Just Food it is "monitoring the situation closely".
Earlier this month, the United Nations Food and Agriculture Organization reported world commodity prices reached new record heights in March, with cooking oils from sunflower to palm, soy and rapeseed all rising.
The FAO said palm, soy and rapeseed oil prices were buoyed by rising global import demand in the wake of the disruption to sunflower oil supplies. World palm oil prices were also pushed upwards by "lingering supply tightness in major producing countries".
Read Just Food's analysis: As commodity supplies shrink and prices rise, low-income countries feel impact of Ukraine war
For more on Just Food's coverage on how the conflict in Ukraine is affecting the food industry, please visit our dedicated microsite.
Just Food parent GlobalData is providing an ongoing analysis of the war's impact across business sectors.