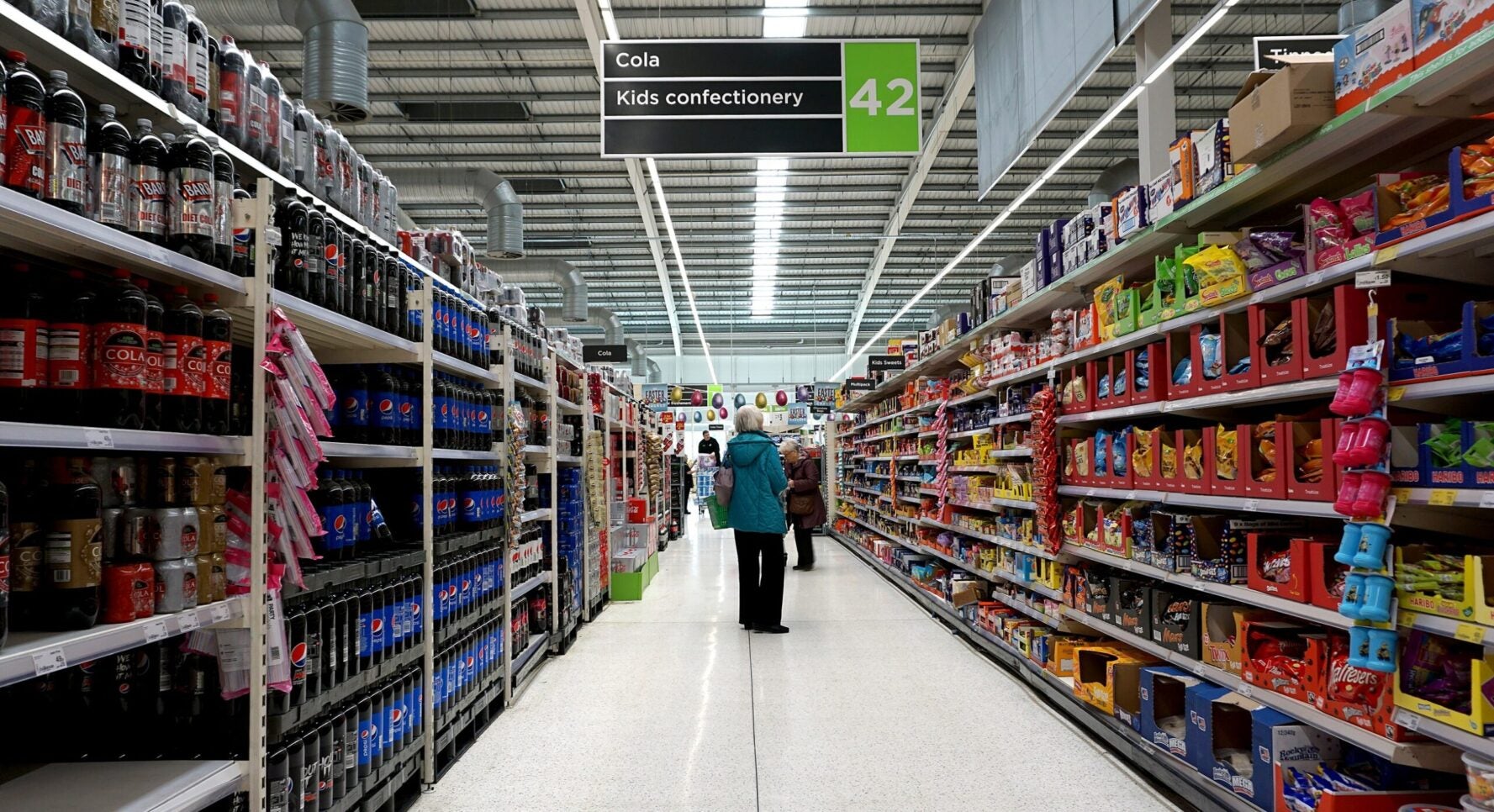 Scotland has published its plans to restrict how manufacturers promote foods high in fat, salt and sugar (HFSS).
The devolved Scottish government has opened a consultation on its proposals, which take in multi-buy promotions and where foods are stocked in stores.
The announcement comes two years after Scotland put on ice plans to introduce restrictions.
In May, the UK government, which oversees public-health policy in England, delayed plans to introduce multi-buy deals and TV and online advertising curbs on HFSS foods, citing pressure on consumer spending.
Scotland's proposals include plans to restrict multi-buy promotions such as "buy one get one free" and "3 for 2" offers. The Scottish government is also asking for feedback on plans to introduce restrictions on where HFSS foods are promoted in stories, including at checkout areas and at the end of aisles.
The curbs would take in supermarkets, convenience stores, discounters and bargain stores – and include online sales.
At this stage, it is unclear how many food categories will be included in the restrictions. During the consultation period, which closes on 23 September, interested parties will be asked to comment on four groups of categories. However, each of the four options include confectionery, sweet biscuits, crisps, savoury snacks, cakes, pastries, puddings and soft drinks with added sugar.
Maree Todd, Scotland's Minister for Public Health, said two out of three adults in the country "are overweight or obese, with those living in our poorest areas more likely to be overweight and experience the most harm as a result".
She added: "We know that promotions can encourage over-consumption and impulse buying. By restricting the promotion of less healthy food and drink we can better support people to make healthier choices and help create a Scotland where everyone eats well and has a healthy weight."
Just Food has approached industry trade body FDF Scotland for comment.
Ewan MacDonald-Russell, head of policy at retail association The Scottish Retail Consortium, said: "There is much in this consultation Scottish retailers can support. Most retailers have reduced or removed multi-buy promotions of less healthy products, and we think there is a good case for putting this into legislation to ensure a level playing field. Similarly, there is an opportunity to align definitions across the UK which would ensure the policy is both more effective and less disruptive to retailers who operate both within and outwith Scotland."
MacDonald-Russell added: "We also note the Scottish government does not currently support introducing restrictions on temporary price promotions. This is a sensible approach. Promotions within categories allow retailers and brands to compete to attract customers, improving competition and keeping prices down. With inflation running at a 14-year-high it would be regressive and irresponsible to put up costs in this manner with no evidence at this time that it would significantly improve public health. We hope Scottish Ministers will keep consumers in mind as this process continues over the coming months."
The consultation document does not include restrictions on temporary price promotions, or TPRs – such as a discount of 10% for two weeks – as part of its main proposals.
However, the Scottish government is looking to "explore views on restricting TPRs".
The document reads: "Given the prevalence of TPRs, the data does suggest that restricting TPRs, in addition to multi-buys, could enhance the positive impact of the policy on dietary health. This would in turn support our aim to reduce the health harms associated with the excess consumption of calories, fats, sugars and salt.
"We are therefore seeking views on including TPRs within the scope of this policy. We recognise that there may be some challenges in targeting TPRs, such as what would be considered 'temporary' but we would suggest that these are not insurmountable. We also recognise that this approach would diverge with that being taken in England, where TPRs will not be subject to restriction."