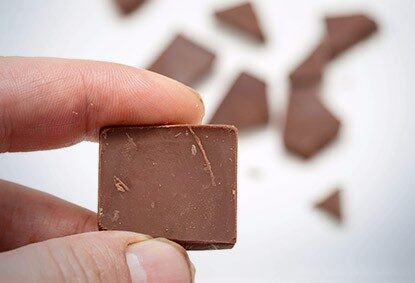 The UK government has delayed plans to introduce multi-buy deals and TV and online advertising curbs on so-called junk food.
It said the restrictions on deals such as 'buy one, get one free', planned for October, on foods high in fat, salt or sugar (HFSS) will be postponed for a year "in light of [the] unprecedented global economic situation".
The delay is the second time the planned restrictions have been pushed back. They were originally due to be implemented in April 2022 before being postponed until October.
The Government also announced the planned TV and online advertising restrictions on HFSS products will now come into force in January 2024 and that a consultation on the subject will be launched in the coming weeks.
Campaigners have condemned the moves, saying it will have a negative impact on the nation's health.
However, the Government said rules limiting the location of unhealthy foods in shops will go ahead as planned in October. This means they will not be able to be displayed at high-profile store locations, such as at aisle ends, checkouts and entrances and "their online equivalents".
Prime Minister Boris Johnson's plan was to ban so-called bogof [buy one, get one free] promotions and introduce a pre-9pm watershed for TV and online advertising for unhealthy products. His government has decided to prioritise households' struggles with the cost of living over ambitions to tackle the country's obesity problem.
In a statement announcing the move, the Department of Health & Social Care (DHSS) said: "Restrictions will be delayed in light of [the] unprecedented global economic situation and in order to give industry more time to prepare for the restrictions on advertising."
The DHSS said the delay to restrictions on multi-buy deals "will allow the government to review and monitor the impact of the restrictions on the cost of living in light of an unprecedented global economic situation".
Public Health Minister Maggie Throup said: "Pausing restrictions on deals like buy one, get one free will allow us to understand its impact on consumers in light of an unprecedented global economic situation."
The government added that it will publish a Health Disparities White Paper later this year, aiming to "break the link between factors such as people's social or economic circumstances and their prospect for a healthy life".
Groups campaigning for tougher restrictions on HFSS food products have criticised the government for its move.
Professor Graham MacGregor, chairman of campaign groups Action on Sugar and Action on Salt, said: "Boris Johnson could have left a legacy of being the first Prime Minister to address obesity in a meaningful way, particularly in restricting advertising and promotion of unhealthy food which were his flagship policies. Instead, he has given in to his own MPs, and an aggressive food industry, which – ironically – was starting to comply with these new policies. This completely contradicts the government's levelling-up ambitions.
"It will also massively impact the NHS and the nation's health, which will suffer the consequences and escalating cost of treating obesity, Type 2 diabetes and tooth decay – all linked to our very high and unnecessary sugar, salt and saturated fat intakes, that the food industry is entirely responsible for."
However, the Government's move was supported by UK food industry body The Food and Drink Federation.
Its chief scientific officer Kate Halliwell said: "We welcome the UK government's pragmatism during the cost of living crisis. At a time when both families and our manufacturers are struggling with high inflation, it makes sense to delay the restrictions on volume promotions for everyday food and drink products, including breakfast cereals, ready meals and yoghurts, as it risked further stretching already pressed household budgets.
"We also welcome the delay to the start of advertising restrictions, given the time it will take our industry to prepare for the change in law."
Last month, US breakfast cereal giant Kellogg started legal action against the UK government over the planned restrictions on the promotion of foods deemed to be high in sugar.
The Coco Pops maker argues the government's calculations for breakfast cereal failed to consider the nutritional value of the milk added to the product.
Asked by Just Food for a response to the government's decision to postpone its plans, a Kellogg spokesperson said: "Kellogg supports the government's work to tackle obesity and help people live healthier lives. In the UK, we have removed 11,000 tonnes of sugar from our cereals since 2011, including a 50% sugar reduction in Coco Pops. Four out of our five top-selling cereals are also non-HFSS.
"Our legal challenge was about a specific aspect of the new regulations. We believe the formula being used by the government to measure the nutritional value of breakfast cereals is wrong and not implemented legally. It measures cereals dry when they are almost always eaten with milk."