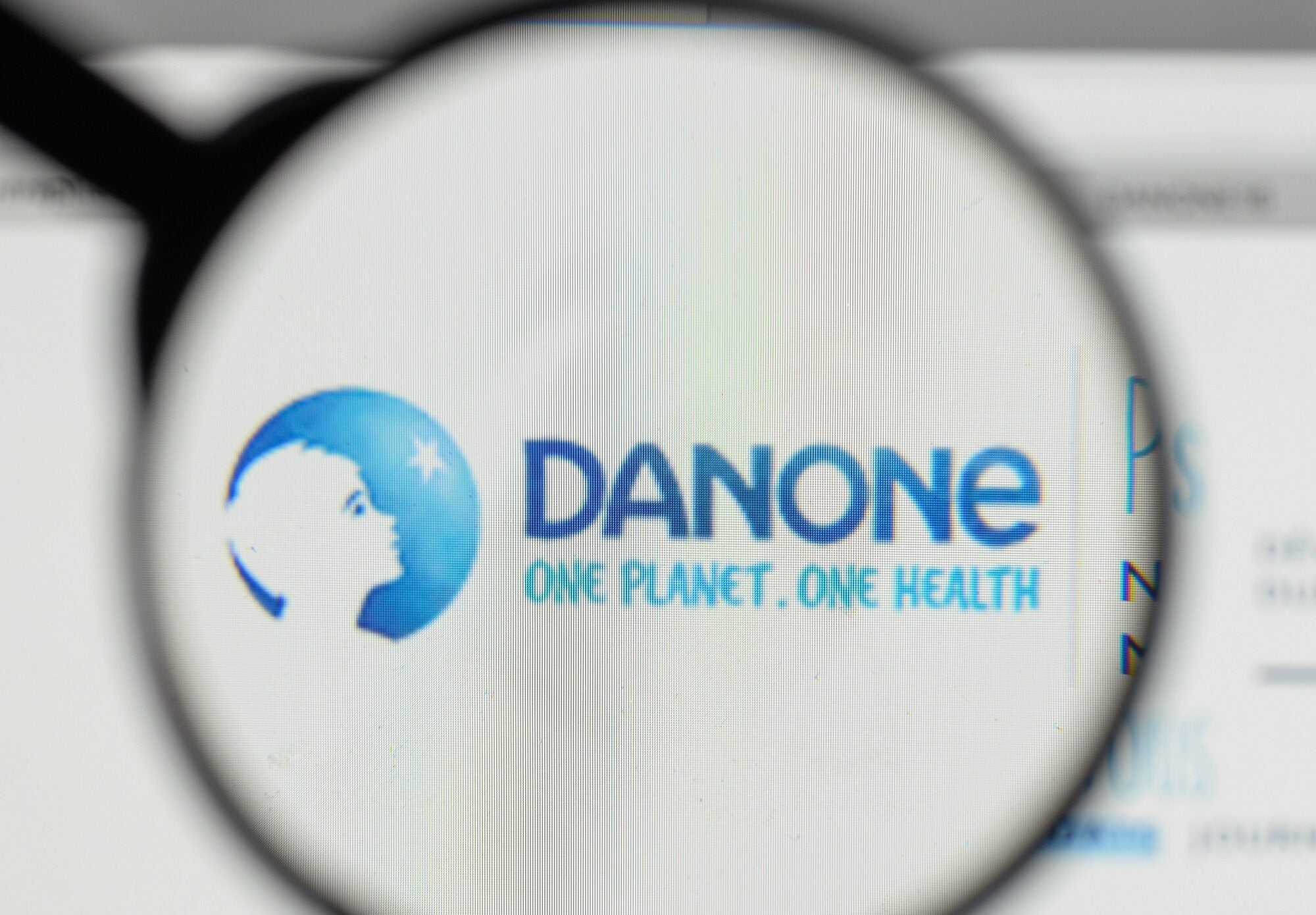 The occupying Russian administration in the Ukrainian city of Kherson is attempting to re-open a plant closed by Danone, the French dairy major has confirmed.
The plant in Kherson in the south of Ukraine is in an area invaded by Russia and now under the country's control.
The Alpro and Actimel brands owner closed its plant in February to protect its employees.
Danone said "there are attempts to launch a plant, owned by the Danone group of companies". However, the company suggested the Russian occupying administration will find it difficult to re-start operations at the facility, which it said had "incurred significant damage as a result of Russian hostilities in the area".
Ivan Khanas, Danone's chief operating officer in Ukraine, said: "We lost control of the plant and we do not believe, that [the] so-called provisional occupation administration will be able to resume operations there."
Danone is also distancing itself from any products the Russians do manage to manufacture at the plant.
"Danone cannot be responsible for the quality and processes that might be used, given the absence of most of the workforce and the damage to the plant itself," it said.
"The company's management in Ukraine notes that, in those challenging circumstances, Danone would not stand by the company's demanding food safety standards and thus considers it inconceivable to operate."
Danone has manufactured and distributed food products in Ukraine for more than 20 years. Apart from its Danone Dnipro plant in Kherson, it operates the Danone Kremez facility in Kremenchuk.
For more on Just Food's coverage of how the conflict is affecting the food industry, please visit our dedicated microsite.
Just Food parent GlobalData is providing an ongoing analysis of the war's impact across business sectors.