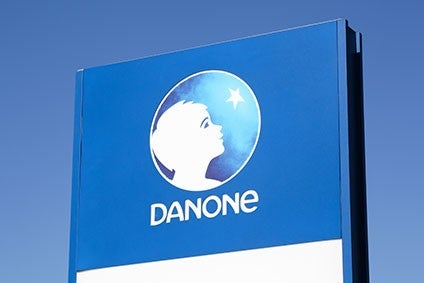 French newspaper Le Figaro has reported US investment firm Artisan Partners is calling on French dairy giant Danone to separate its medical-nutrition business from its baby-foods unit to boost returns.
Artisan, which has said it has built up a stake of more than 3% in the Activia yogurt maker to become its third-largest shareholder, also said that Danone's Asian Mizone waters unit could be offloaded.
The call come before Danone's Q4 and annual results presentation on Friday (19 February).
Danone has come under pressure in recent weeks to make management changes, including separating the roles of CEO and chairman, which are both held by Emmanuel Faber.
Some investors argue the firm would perform better with a new executive structure and a leaner product portfolio.
Jan Bennink, an adviser for Artisan Partners, told Le Figaro: "Medical nutrition must be separated from baby nutrition, two businesses that have nothing to do with each other."
He said he had met Danone's board members Michel Landel and Gilles Schnepp and "the meeting went very well".
Last week, Artisan Partners joined activist investor Bluebell Capital Partners in criticising Danone's strategy and performance.
In a letter sent to Danone independent board member Schnepp, and then made public, Artisan echoed earlier calls for corporate governance and strategic changes at Danone.
just-food has asked Danone for comment.