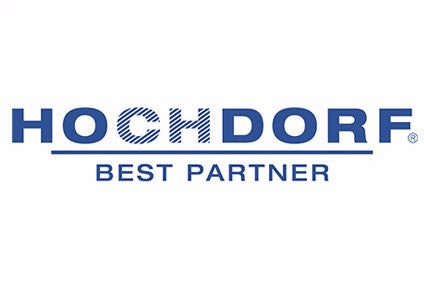 Bernhard Merki has been elected as the board chairman of Hochdorf, the favoured candidate put forward by one of the Swiss infant-formula maker's largest shareholders.
ZMP Invest, the investment arm of Swiss milk cooperative ZMP, had proposed that Merki, the former chief executive of packaging group Netstal, should take the chairman seat along with other board candidates – Jörg Riboni, the outgoing CFO of dairy group Emmi, and Markus Bühlmann, the vice president of the ZMP co-op – before an annual general meeting that was held last Friday (12 April).
However, only Riboni had been backed by Hochdorf among the ZMP candidates, with the company also proposing Hans-Peter Hess as a member.
But ZMP has won the day, with both Bühlmann and Riboni taking seats. Markus Kalberer will also now take up position on the board, a candidate favoured by another of Hochdorf's investors, the Weiss and Maurer families.
The appointments have been welcomed by MainFirst Schweiz's CEO and consumer goods analyst Alain Oberhuber as a first step in turning around the business, which has disappointed on the financial front amid a series of profit warnings and the departure of its chief executive, Thomas Eisenring, in March.
"A first step in the right direction," Oberhuber commented in a follow-up note to clients. "We think that the new members will make a difference. We assume that there will be a significant change in Hochdorf's future strategy, which will presumably result in some kitchen-sinking in FY-19.
"It is probably too early to become positive on Hochdorf. However, there could be good upside potential to the stock if and when there is more visibility."
In other board appointments, Michiel de Ruiter, Ulrike Sailer and Dr Walter Locher were re-elected, while Dr Daniel Suter and Niklaus Sauter were not. Meanwhile, previous members Dr Anton von Weissenfluh and Dr Holger Till have retired.
Merki said in a statement from Hochdorf: "We now need to focus again on securing a successful future for Hochdorf and to provide the right impetus for the strategic and operational management of the company. I look forward to assuming this responsibility as the representative of all our shareholders."
Mainfirst also provided an ownership breakdown, with the ZMP co-op holding 14.5%, making it the company's second-largest shareholder behind Amir Mechria, the founder and CEO of Swiss nutrition and infant-formula firm Pharmalys, with 20%. The Weiss family owns a portion through Innovent Holding.
In terms of Hochdorf's share price – it was trading around CHF132.30 (US$131.8) at lunchtime today (15 April) on the Swiss stock exchange – Oberhuber said the company's valuation is "not cheap enough yet".
He said Hochdorf trades at an EV/EBITDA-20E of 9.2X, while "baby nutrition peers trade at a median of 13.7X", adding that "transaction multiples are higher at 17x EBITDA".