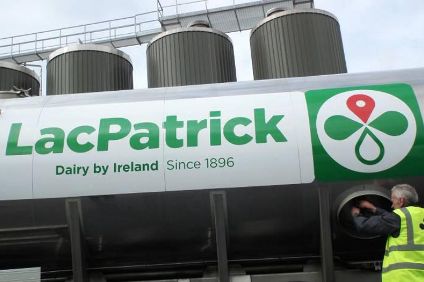 Irish dairy groups Dale Farm and Lakeland have been linked as possible suitors for local peer LacPatrick Dairies, which has announced it is mulling its "strategic options" after recent interest from companies in the sector.
Reports in the Irish press have linked Dale Farm and Lakeland Dairies to possible deals.
In a statement sent to just-food, Dale Farm chief executive Nick Phelan seemed to confirm his company's interest. He said: "As the largest farmer-owned dairy cooperative in Northern Ireland, and indeed the UK, Dale Farm has been made aware of the situation at LacPatrick and we have an interest in these developments."
LacPatrick Dairies chairman Andrew McConkey said on Thursday (19 April) that the alternatives on the table "may or may not include partnerships, joint ventures, mergers and other opportunities to consolidate the dairy industry".
He said the decision by the board of LacPatrick comes following a number of approaches from international and national companies from the sector in recent months.
LacPatrick, based on both sides of the Irish border, processes more than 600m litres of milk from more than 1,000 farmers.
According to the Irish Times, Belfast-based Dale Farm – which employs more than 1,000 people – has contacted LacPatrick to signal interest in bidding for the business but chief executive Whelan did not confirm this.
The newspaper also pinpointed Lakeland Dairies, based in County Cavan in the Republic of Ireland, as a possible suitor.
Just-food has contacted Lakeland Dairies for a response.