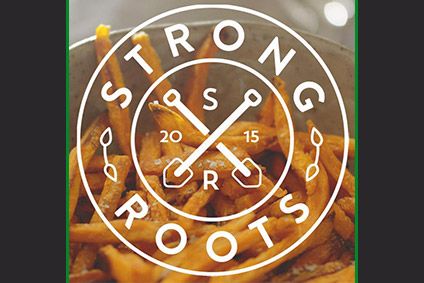 Strong Roots claims to be the first Irish food company in the plant-based arena to attain B Corp status, a certification that verifies its responsibilities to social, environmental and corporate governance.
Dublin-based Strong Roots, which produces frozen vegetable products sold into major food retailers in Ireland, the UK and the US, said it was awarded B Corp status following an initiative launched in January to ensure British people have access to affordable fruit and veg to meet the five-a-day recommendations. It claims one in four people in the UK are living in 'Veg Poverty'.
Samuel Dennigan, the CEO of Strong Roots who founded the business in 2015, said: "As a plant-based frozen-food brand, we pride ourselves on our strong track record of balancing people, purpose and the planet with profit. Not only is this fundamental to the long-term success of our business but it is also reflects the core of our ethos as a business.
"We are constantly exploring new and creative ways to reduce our carbon footprint, tackle food waste and improve packaging."
Strong Roots sold an undisclosed stake in 2019 to US private-equity firm Goode Partners and also sells its products in Singapore, Iceland, the United Arab Emirates, Bahrain and Qatar. The company does not publicly disclose its financial results but said it recorded 46% on-year growth.
The company's B Corp accreditation was also supported by its move to eliminate plastic from packaging, its support for charitable organisations around food, and its commitment to "developing a carbon footprint measurement tool for each of its products…to assess where and how to reduce its carbon output".