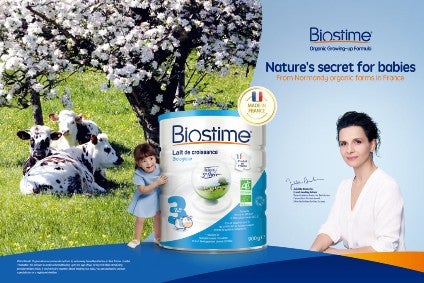 Isigny-Sainte-Mère has told employees it is still in charge of its own destiny after Chinese infant-nutrition company H&H more than doubled its stake in the French dairy cooperative.
The cheese, butter and infant-formula co-op, said the deal, in which H&H raised its interest from 20% to 49%, secures its links with one of its largest markets, China.
H&H, which owns the Biostime baby-formula brand, first bought into Isigny-Sainte-Mère back in 2013, and in 2018 co-invested with the firm on a new production site in Bessin, France. Isigny supplies H&H with infant-formula for the Asian markets.
Reports in the French media said workers at Isigny-Sainte-Mère's Calvados site were concerned at the increase in Hong Kong-listed H&H's stake in the business.
But the French company's managing director, Daniel Delahaye, sought to allay their fears.
French media outlets quoted him as saying: "They [H&H] will keep one voice out of 15 on the board of directors," adding that the newly-acquired shares are "non-transferable outside the cooperative".
He said the increase in H&H's participation is a "good sign of our collaboration".
Just Food has approached Isigny-Sainte-Mère for further comment.