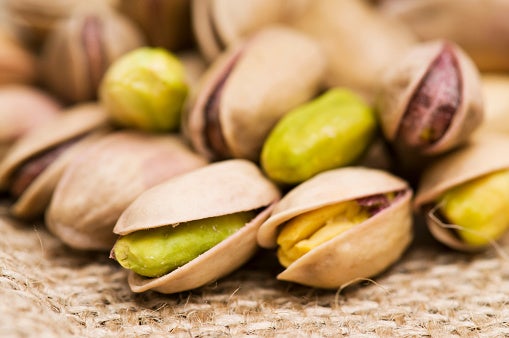 Italy-based chocolate and hazelnut spread maker Nutkao has completed its second deal in as many weeks with the acquisition of local pistachio products business Antichi Sapori dell'Etna.
Nine days after Nutkao announced it had acquired Belgium-based peer Boerinneke, the company has swooped closer to home by snapping up the Sicily business which grows 70 hectares of pistachios on the slopes of Mount Etna. It has two production plants and distributes products – including pistachio cream and pistachio pesto – to 52 countries under the Pisti brand and others.
Piedmont-based Nutkao said this latest acquisition, for an undisclosed sum, is part of a production and distribution expansion plan that was inaugurated in 2015 with the opening of its plant in North Carolina in the US.
Nutkao CEO Federico Fulgoni said: "With Antichi Sapori dell'Etna, the group expands its offer and focuses on Italian excellence, confirming its passion for its territory of origin and indicating utmost quality in the production and supply chain that has always characterised our business strategy and that we believe to be a fundamental part of our future."
Antichi Sapori dell'Etna was founded in 2002 by Nino Marino and Vincenzo Longhitano. It now has more than 90 employees and had net revenues of EUR54.1m (US$62.6m) in 2020.
Marino and Longhitano said in a joint statement: "The growth of our company in less than ten years has been exponential, and it was time for us to become a part of a larger project that was nevertheless based on the same values, the same vision, and the same desire to be unique.
"We rejected several proposals and, in the end, we were convinced that the project we created with Nutkao, which allows Antichi Sapori to join an already consolidated international group, was the right choice for us and for the future of our company."
Nutkao, which said its new acquisition will allow it to exceed EUR250m in total turnover, is owned by Milan-based White Bridge Investments.