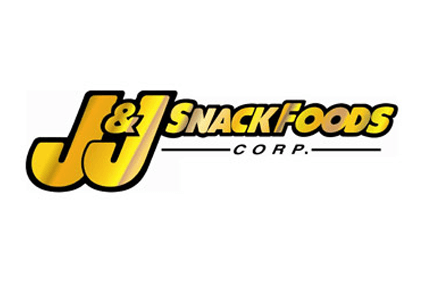 US group J & J Snack Foods has booked increased sales and earnings for its first quarter, boosted by its foodservice business.
The burrito-to-pretzel business said net sales in the period to 24 December were US$225.6m compared to $222.8m in the previous first quarter.
Operating income increased 5% to $19.3m, "primarily because of strong sales increases in soft pretzels, churros, funnel cake and handhelds as well as by improved operations and lower ingredient costs", the company said. Net earnings were up 4% at $13.5m.
First-quarter foodservice sales increased by $3.5m over the year-ago period to $150.3m. The company said soft pretzel sales to the foodservice market were up 7% to $41.5m in the first quarter "due primarily to higher sales to restaurant chains, convenience stores and school food service".
Sales of products to retail supermarkets increased $359,000 to $21.6m in the first quarter. Soft pretzel sales for the first quarter were up 2% to $8.94m driven primarily by increased couponing.
J&J said earnings per diluted share increased 4% to $.72 for the first quarter compared to $.69 in the corresponding period a year ago.
President and CEO Gerald Shreiber said: "Overall, we are satisfied with our results for the quarter. Our foodservice business did particularly well, led by strong sales of soft pretzels."
Earlier this month, J&J announced the acquisition of Illinois-based in-store bakery supplier Hill & Valley for an undisclosed sum. The company said Hill & Valley generates annual sales of more than $45m.