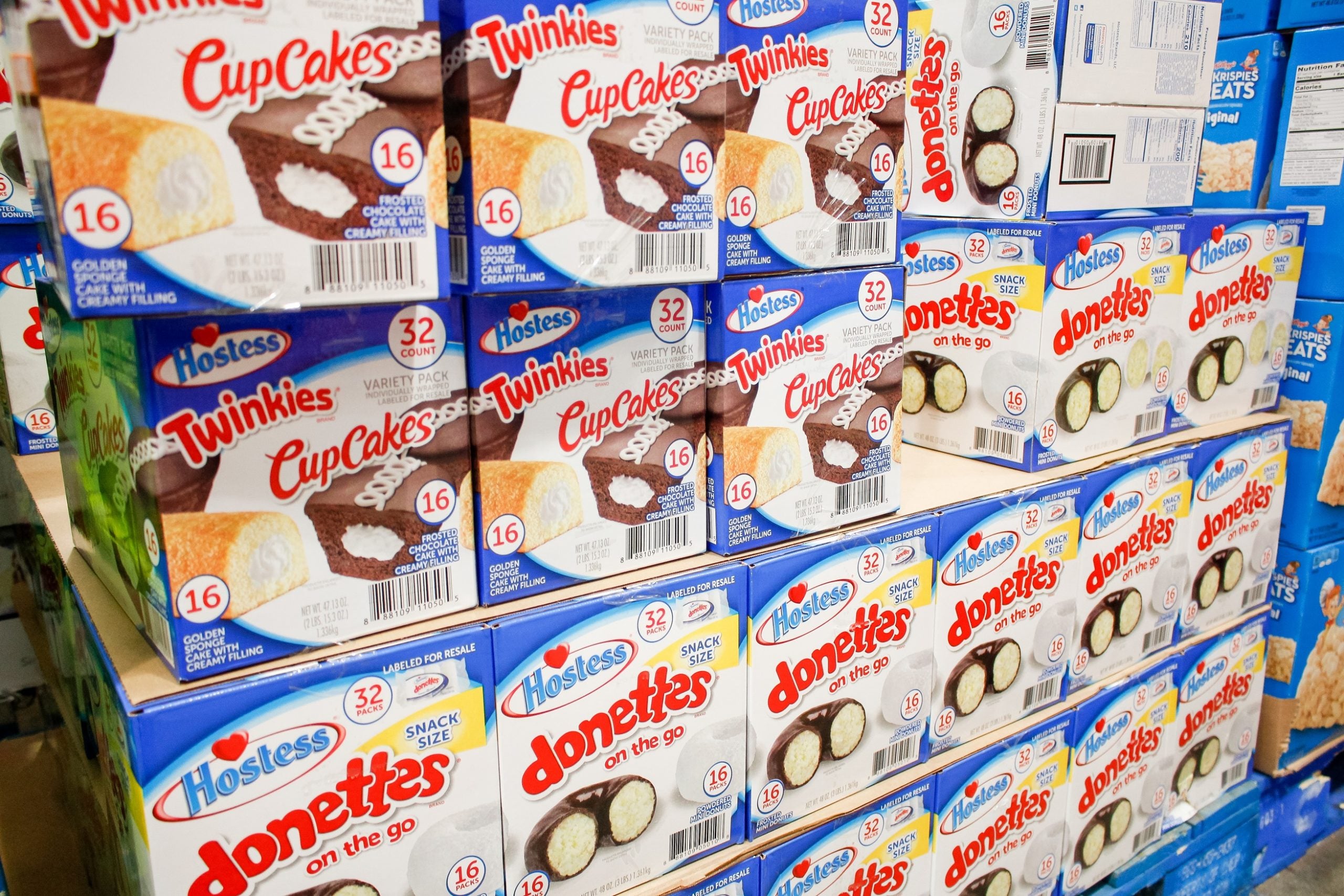 J.M. Smucker has struck a deal to acquire fellow US food manufacturer Hostess Brands for around $5.6bn.
Reports in the US yesterday (10 September) said an agreement was close and, just after 08:00 ET today, the companies announced the transaction.
J.M. Smucker, home to brands including Smucker's jam, Jif peanut butter and Meow Mix cat food, is to pay around $5.6bn for sweet-snacks group Hostess.
Mark Smucker, J.M. Smucker's chair, president and CEO, said buying Twinkies maker Hostess was "a compelling expansion of our family of brands".
He described the deal as "a unique opportunity to accelerate our focus on delighting consumers with convenient solutions across different meal and snacking occasions".
The $5.6bn price tag includes approximately $900m of net debt.
J.M. Smucker said the fee represented an adjusted EBITDA multiple of around 17.2 times based on its estimate of Hostess' annual results in 2023.
The company added the multiple drops to 13.2 times when including what it expects as being "run rate synergies" of $100m.
Hostess president and CEO Andy Callahan said: "Today represents another exciting chapter for Hostess Brands as we combine our iconic snacking brands with The J.M. Smucker Co.'s family of beloved brands.
"We believe this is the right partnership to accelerate growth and create meaningful value for consumers, customers and shareholders. Our companies share highly complementary go-to-market strategies, and we are very similar in our core business principles and operations."
The deal includes sweet baked goods brands including Hostess, Donettes and Twinkies, as well as the Voortman cookie brand.
Six production sites will change hands, one of which – in Arkadelphia, Arkansas – is under construction. The transaction also includes a distribution facility. Hostess' 3,000 staff will join J.M. Smucker.
J.M Smucker is to pay $34.25 a share for Hostess, using $30 of cash and .03002 of a share of its common stock. The J.M. Smucker shares are based on their $4.25 closing price on Friday.
The sale of Hostess comes 11 years after the company's predecessor filed for bankruptcy – the second time the business had done so in eight years.
In 2013, private-equity firms Metropoulos & Co. and Apollo Global Management acquired the group's snack-cake assets and, three years later, listed the business.
Last month, shares in Twinkies maker Hostess soared after Reuters reported the company had appointed advisers to mull takeover interest from a clutch of major packaged food companies.
Anonymous sources then told the news agency companies including Mondelez International, Hershey, General Mills and PepsiCo had expressed interest in buying Hostess.
In the wake of the Reuters report, analysts at Morgan Stanley said Hostess would offer "varying strategic benefits to potential buyers" and suggested the company would be a "good strategic fit for larger snacking companies including Mondelez and Hershey".
In August, Hostess booked a 3.8% in half-year net revenue to $697.8m. During the six months to 30 June, the company's operating income was up 13.3% at $123.8m. Net income was 8.8% higher at $70.8m.
In 2022, Hostess generated net revenue of $1.36bn, up 18.9% on a year earlier. The group's operating income grew 9.7% year on year to $220.3m. Net income was up 37.6% at $164.2m.
J.M. Smucker, which did not feature in the Reuters report last month, also owns Folgers coffee and Uncrustables frozen snacks.
In February, the company offloaded a group of pet-food brands to another US food manufacturer, Post Holdings, for $1.2bn.