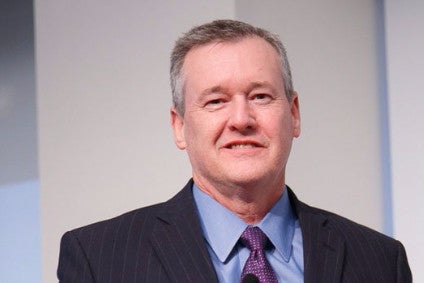 Hershey veteran J.P. Bilbrey is to retire as the US confectionery giant's chairman.
Bilbrey, who has spent 15 years at Hershey including six as chief executive, will not stand for re-election when Hershey holds its AGM in May.
Chuck Davis, Hershey's lead independent director, will assume the role following the meeting.
"J.P. has been instrumental in the growth of the company over the course of the last 15 years. We look forward to working with Michele as she leads the company through its next phase of growth," Davis said.
Bilbrey was succeeded as Hershey CEO last year by COO Michele Buck.
On his departure as chairman, Bilbrey said: "As a 38-year veteran within consumer-packaged goods, my greatest honor has been to lead and then support The Hershey Company management team and board as its chairman. With the seamless CEO transition last year to Michele Buck and with Chuck Davis as chairman of the board this spring, I know this special company is on the right path as it transforms into an innovative snacking powerhouse."