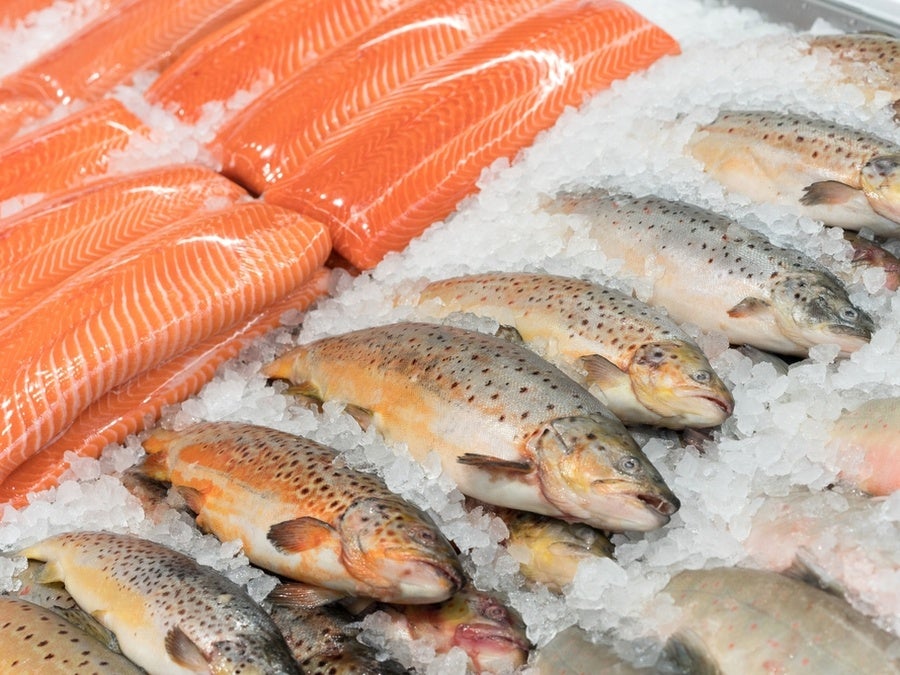 Japan's grocery inflation reached a new 41-year high in January driven by fresh fish, oils and cheese prices.
Food and beverage inflation quickened to 7.4% year-on-year, compared to 7% in December, according to data from Statistics Japan.
The headline rate of inflation covering all goods rose 4.3% in the 12 months from January 2022, up from 4% in December – more than double the central bank's target rate of 2%.
Grocery inflation was led by oils and fats, up 29.7%, with the price of edible oils rising 31.7% within that category. Cheese prices increased 21%, while fresh fish and seafood climbed 17.2%. Noodles were up 11.9% and meat prices rose 7.5%.
Beverages rose 6.3% overall across the year from January 2022, with the coffee category rising 7.7% and instant coffee 13.7%. Carbonated drinks increased by 16.7%, while mineral water climbed 10.6%. In alcohol, sake saw a 10.5% hike and beer 6.3% (non-alcoholic beer increased 9.4%).
The price of imported and domestic wine, however, dropped by 1.7% and 0.1%, respectively.
Supply-chain constraints and ingredients shortages in the wake of Covid-19 have continued to impact global grocery prices, although in the UK prices eased for the first time in 18 months in January.
Russia's invasion of Ukraine, one year ago today (24 February), has exacerbated the rise in global food costs. Talks on extending the Black Sea Grain Initiative for the passage of shipments out of three Ukrainian ports – a deal struck last July and extended in November for 120 days – are due to begin next week.
The Bank of Japan, which next convenes on 9 March, left its benchmark interest rate on hold in January. Core inflation has breached its 2% target for ten straight months.
The bank's incoming governor Kazuo Ueda said today the recent acceleration in inflation has been driven largely by rising costs of raw materials, rather than strong demand. He added the outlook for Japan's economy was highly uncertain, Reuters reported.
Ukraine invasion one year on: cost uncertainty for food manufacturers continues